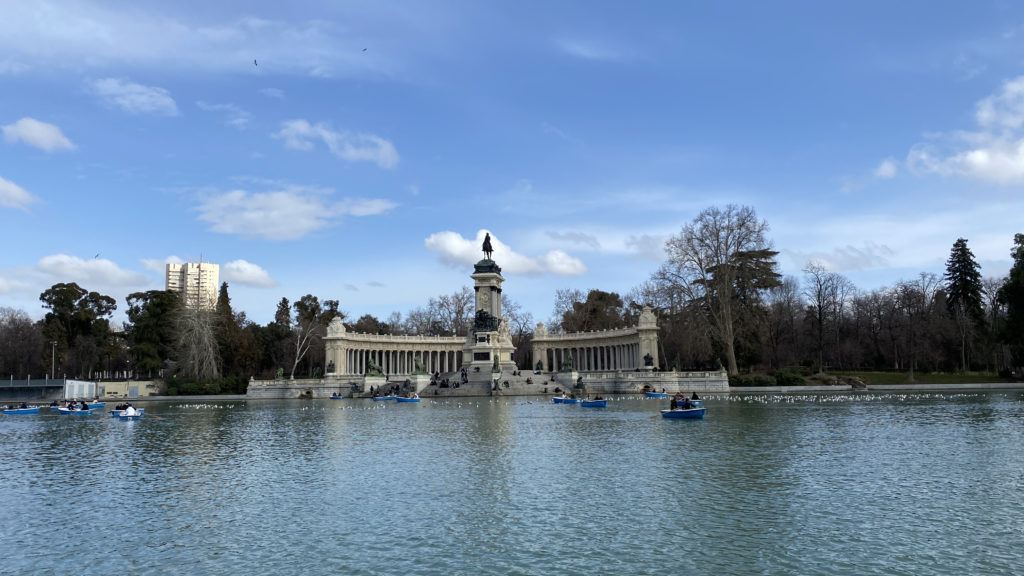 The capital of Spain, Madrid, is a large metropolis smack in the center of the country and easily accessible with direct flights from all over Europe, US, and Israel, and high speed trains from all over Spain, France, and Portugal connecting to it.
Other than just a stopover destination, Madrid is a worthwhile place to vacation for its sights and culture, and additionally as an access point to other nearby destinations like Toledo, Segovia, and only a few hours north of Andalusia filled with tons of Jewish history and beautiful landscapes.
KOSHER OPTIONS in MADRID: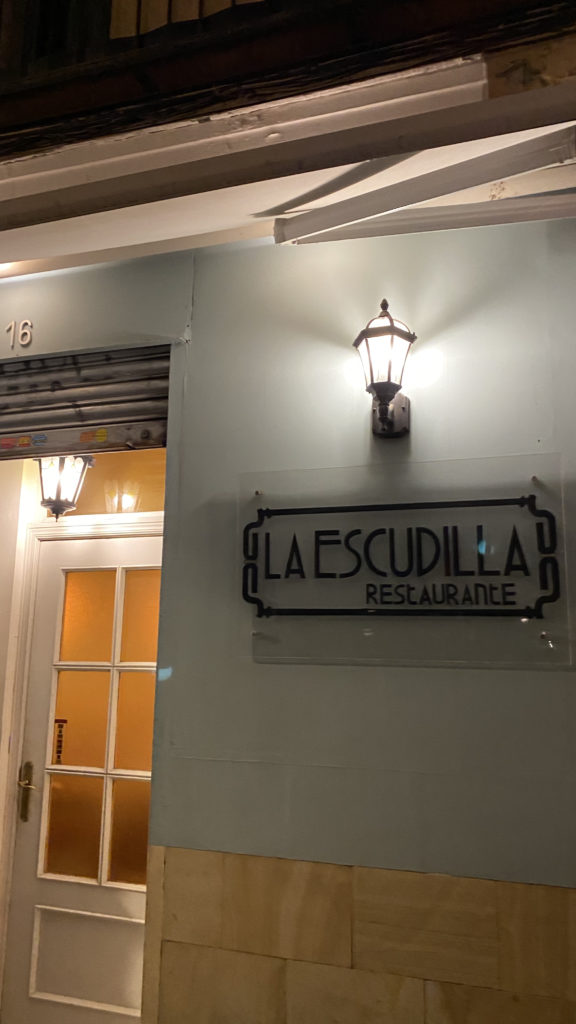 Madrid currently has four kosher restaurants, just enough to keep you satiated during your time spent in the city. 3/4 of the kosher restaurants are clustered together within a 1-2 block area up in the Trafalgar neighborhood, which also has its large shul and mikvah. A note for most restaurants in the country: service is a bit slow and relaxed, so give yourself extra time when visiting any of these places, which is typical for the ethos in Spain.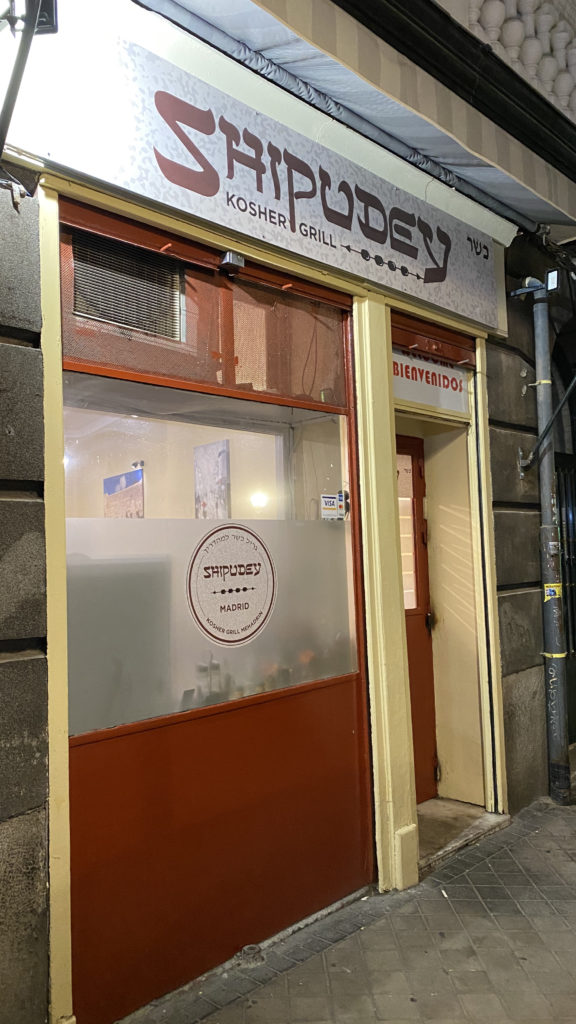 In Trafalgar you will find 2 meat restaurants and one dairy:
Rimmon Pasta & Pizza – open for about a year, this sit down restaurant specializes in personal pizzas, pastas, and salads. All the options we tried were delicious.
Shipudey Grill – replacing another kosher eatery, this Israeli style sit down grill offers burgers, schnitzel, paella, shwarma, and a number of other dishes. We recommend the chicken options over the meat ones.
La Escudilla – the priciest of all the Madrid kosher restaurants, this sit down eatery also serves some local and Israeli dishes, but portions are small and need an acquired taste to enjoy.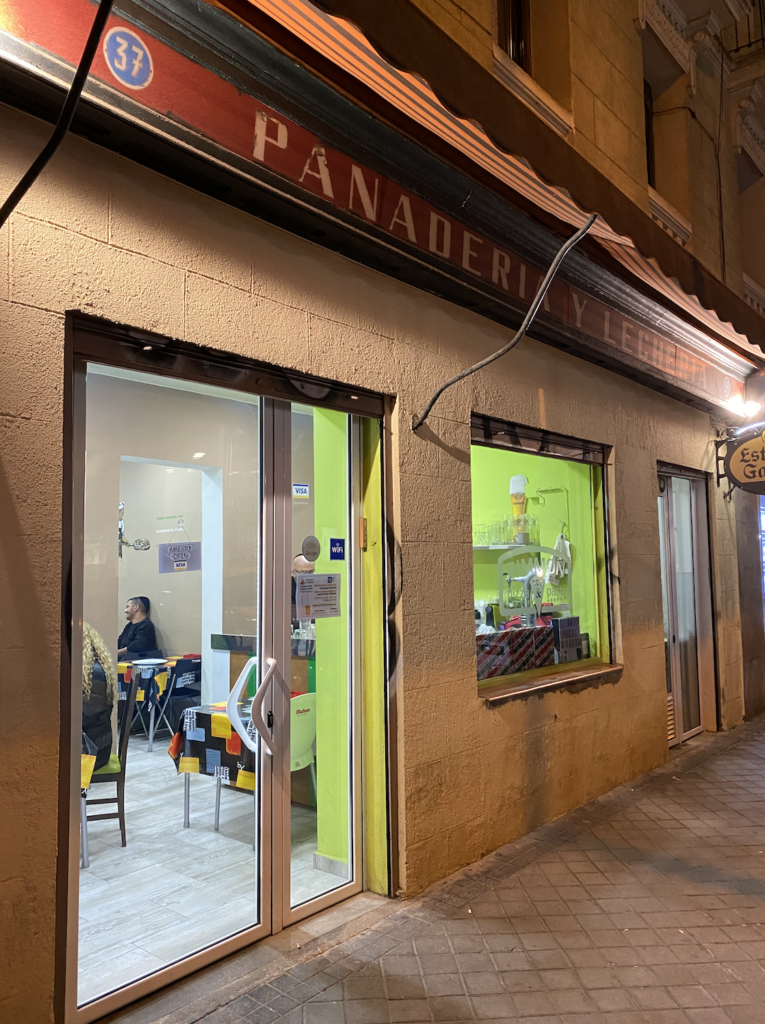 All of these restaurants in Trafalgar are typically open daily Sun-Thur for lunch and dinner, and closed for about 2 hours in between. Dinner in Spain is typically later than in the US, so don't expect a 5 or 6pm dinner seating. Best to confirm exact hours with the restaurant if you're concerned.
Also in Trafalgar is a kosher market, located next to Rimmon, Carnicería Elías, has packaged kosher products from Europe, Israel, and the US, as well as kosher meat and cheeses. They will also prepare kosher sandwiches to go on request.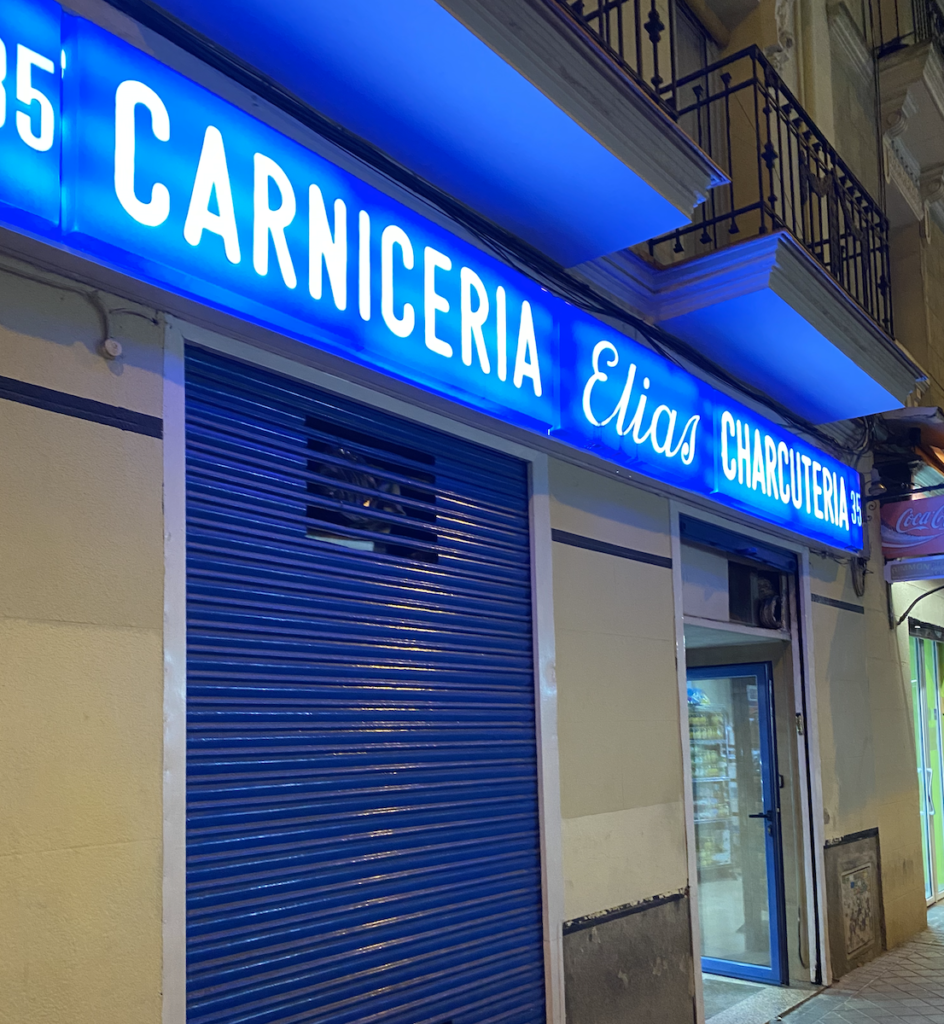 Closer to central Madrid there's the brand new Barganzo, open for about 2 months. Barganzo is a hummusia, offering multiple types of hummus dishes, falafel, shakshuka, freshly brewed coffees, and more. Barganzo is currently open for lunch and dinner with no midday closures, and will be open for breakfast soon as well. This is probably the best kosher option in the city in terms of both quality of food and bang for your buck.
All four restaurants mentioned above are under the kosher supervision of KM (Kosher Madrid) – the Chief Rabbi of Madrid.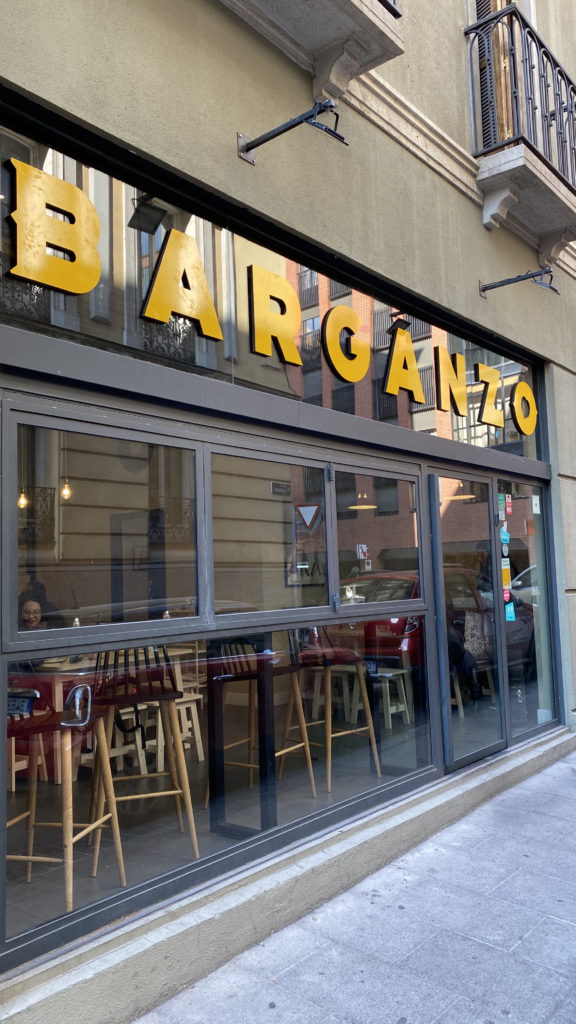 TRAVEL & TOURIST OPTIONS in MADRID:
The city of Madrid is large, yet the center is very walkable. You can walk, subway, or Uber around the city, but know that the streets are not properly set up for a direct flow of traffic, with many neighborhoods having a maze of one-way streets and/or pedestrian streets closed off to vehicles.
If you do use Uber, I recommend walking to the nearest large thoroughfare and calling the Uber from that point. If you're new to Uber, sign up with my referral code "uberyeahthatskosher" or this link for discounts on your first 3 rides.
Tourist highlights in the city include these 13 activities and sites: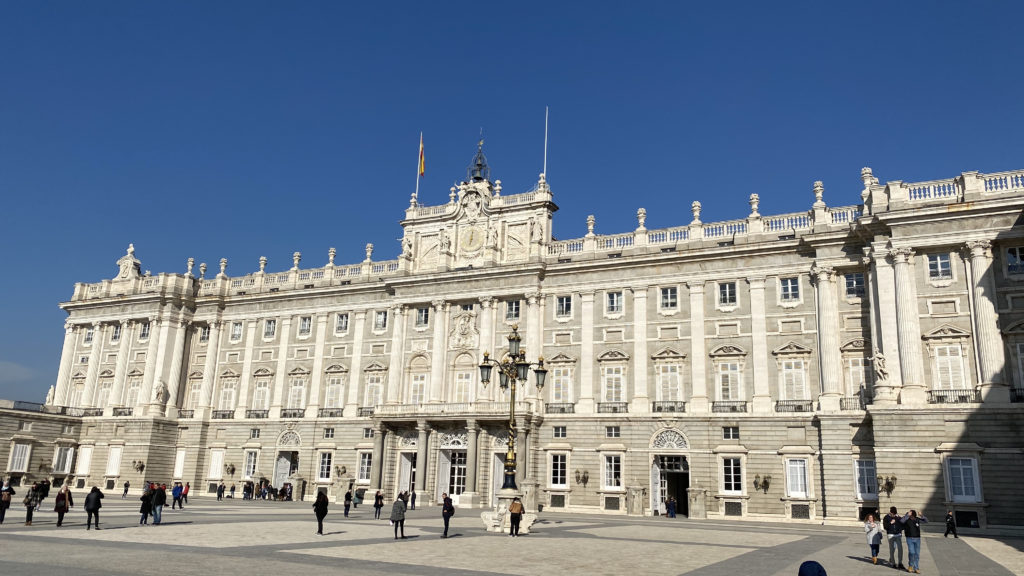 Royal Palace of Madrid – book a tour of the palace that has been used by centuries of Spanish royalty. The large palace hosts beautifully ornate rooms, jewelry, silverware, and a look to how royalty lived not too long ago. [Book a tour]
Prado Museum – one of three major art museums in Spain, this is one hosts one of the biggest collections in the world and one can easily spend hours there. Expect to find works from the European masters, especially from the period between the 16th and 19th centuries, and contains works by some of the most well-known and sought-after artists of the era such as El Greco, Goya, Titian, Ruben, Hieronymus Bosch, and Velázquez. [Purchase Ticket]
Retiro Park – the city's largest park is great for midday strolls, jogs, boating on the central lake, and bird watching. [Book Walking Tour]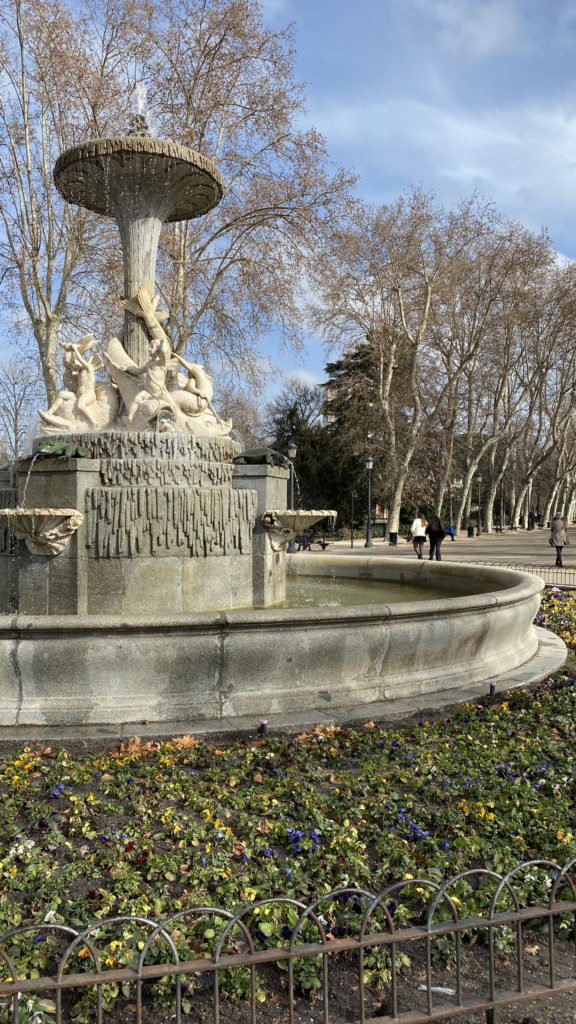 Santiago Bernabéu Stadium – catch a Real Madrid game or take a tour of the stadium, one of the largest soccer arenas in Europe. [Book a tour]
National Archaeological Museum – its collection is based on pieces from the Iberian Peninsula, from Prehistory to Early-Modern Age. It also has different collections coming from outside of Spain, especially from Ancient Greece.
Puerta del Sol – likely the busiest square in all of Madrid, with lots of national history.
Shopping on Gran Vía – a mix of high end shops and Spanish stores like Zara and Mango on a busy street with beautiful buildings. It's akin to the 5th Avenue of Madrid. Go late in the day for people watching.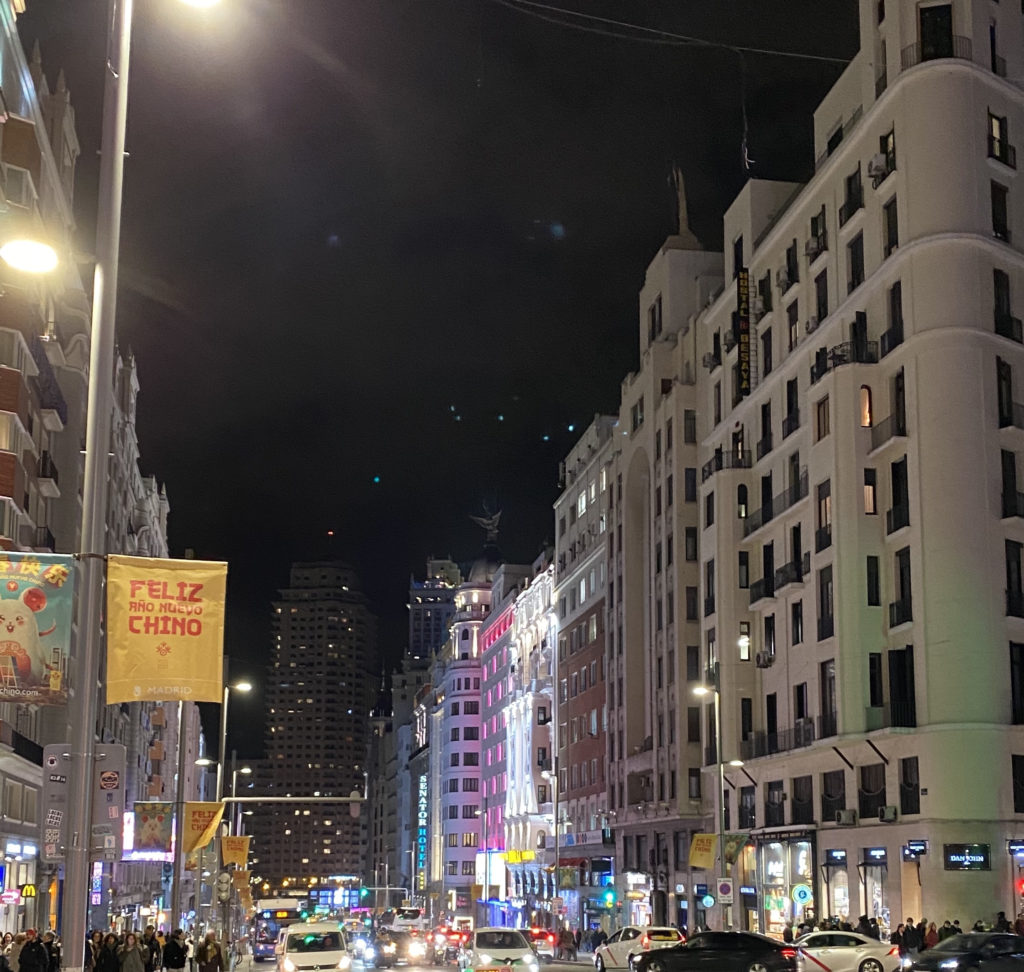 Plaza Mayor – historical square and plaza, worth walking through on your way to…
Mercado de San Miguel – despite the lack of kosher options, this market is both old and modern, with beautiful stands selling lots of beautiful foods that we kosher consumers can't eat (except the fresh fruit and drinks) but is awe inspiring nonetheless. Food does not get prepared and displayed like that in the US.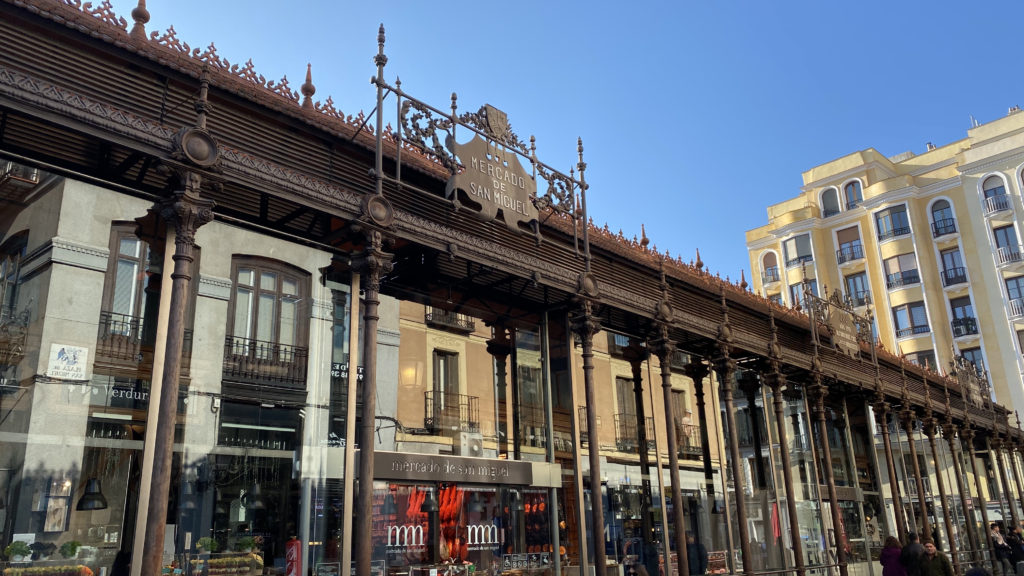 Reina Sofia Museum – #2 of 3 art museums part of Madrid's "Golden Triangle of Art." It contains collections dedicated to 20th century & contemporary art. The majority of the works on exhibition are from Spanish artists, including some of the most famous names of the past century: Juan Gris, Pablo Picasso, Salvador Dalí, and Joan Miró and others. [Purchase Tickets]
Thyssen-Bornemisza Museum of Art – last but not least of the art museum trio, this museum plays a complementary role to the collections of the Prado and Reina Sofía museums, displaying artists & artistic currents that the other 2 do not, including Impressionism/Cubism, plus Italian and German artists which are underrepresented or absent from the other two museums. [Purchase Tickets]
Flamenco tablaos – seeing a Flamenco show in Spain is a must. If you plan on visiting Seville or other parts of Andalusia, skip this in Madrid and see it there.
If you have made Madrid your home base for a few days, there are a couple of worthwhile day trips that can be made within a short distance of the city:
TOLEDO – about an hour from Madrid by car and even less by train, Toledo is the former Spanish capital with over a thousand years of history. The city is rich in religious history, including multiple restored synagogues that are no longer in use, but beautiful nonetheless. Jews were kicked out of Toledo during the Inquisition and there's no real Jewish community there to date, but to learn about the city and country's Jewish Sephardic history there is worthwhile. Toledo is also a beautiful city in its own right and deserves a good day trip to enjoy.

SEGOVIA – a half hour by train from Madrid, Segovia is known for its ancient Roman Aqueducts, palaces, and old infrastructure. Segovia has a "Jewish Quarter" which used to house the city's Jewish community before the Inquisition 500+ years ago.

Ultimately, Madrid is a great travel destination for kosher observant and Jewish travelers, and serves as a gateway for most of the rest of Spain. Cheap flights to Madrid from the US, Europe, and Israel can easily be found throughout much of the year.