This is a Sponsored post.
VOTE SLATE #4 – Orthodox Israel Coalition
Voting is open! $1billion in funding for Israel is determined by the outcome of the current World Zionist Congress election.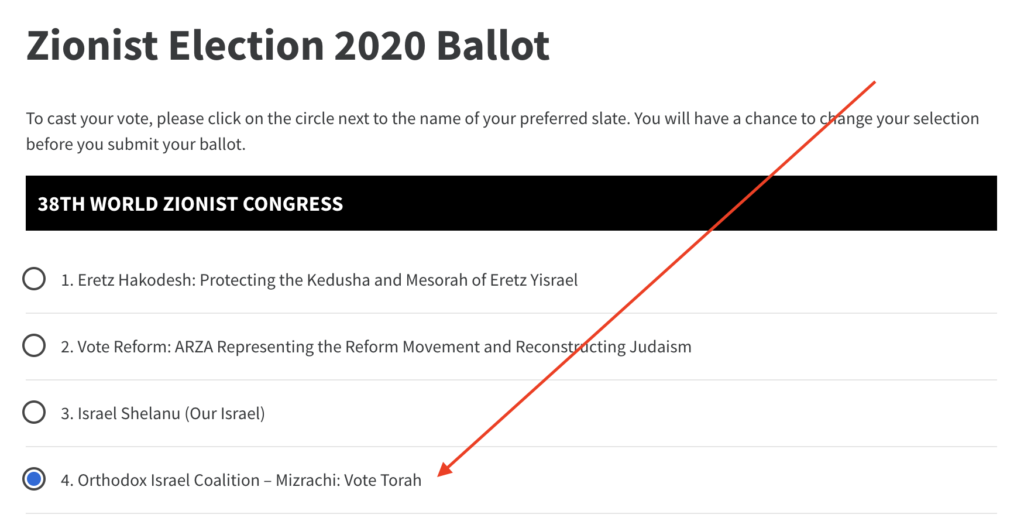 Your vote directly influences where these funds are channeled. Voting for OIC (Orthodox Israel Coalition – Slate #4) will directly support:

Increased funding towards subsidies for Yeshiva study in Israel via Masa Israel

Weak voter turnout in the last election resulted in this funding decreasing dramatically from $1000 to $200!! We aim to turn this around.

Combating BDS on campuses
Supporting the IDF, Lone Soldiers, & Sherut Leumi
Take action now – simply go to ou.org/vote/YeahThatsKosher and vote Slate #4
Voting ends on March 11th 2020.
Note: There is a voter registration fee of $7.50 (anyone age 25 and under pays $5.00) which covers administrative costs of running the election.

When you vote OIC, you're supporting:

Religious Zionists of America‒Mizrachi
Orthodox Union
Yeshiva University
Touro College
Rabbinical Council of America
National Council of Young Israel
AMIT
Torah MiTzion, Bnei Akiva
Poalei Agudas Yisroel
and other affiliated institutions