This is a sponsored post.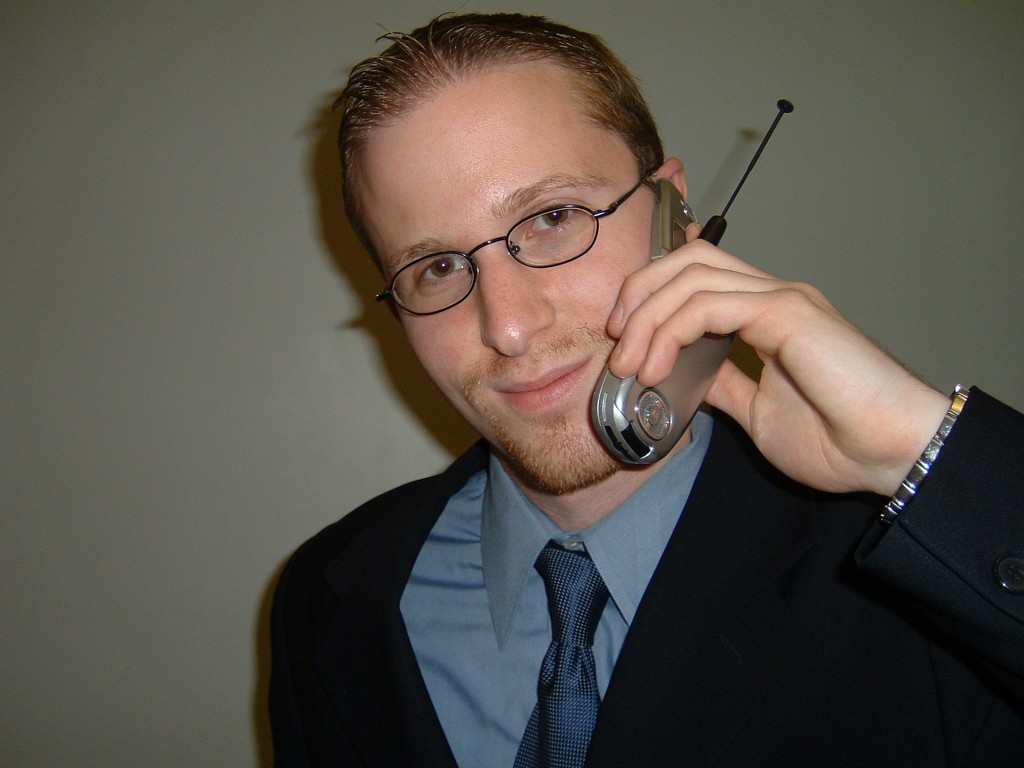 When traveling to Israel, you will need a way to connect with local cellular networks, unless you feel like hopping from one open WiFi to the next.
Chances are you want to bring your cell phone, and that means calling, texting, and using mobile data on one of Israel's local carriers. Luckily, we have some advice on how to find a proper solution to stay connected to home.
You have three options for communication abroad:
Buying a SIM card in Israel
Using your US or Canadian carrier's roaming plan
Renting from a known American provider, like Unlimited Israel
1. Buying a SIM card in Israel
Most people will opt for an Israeli SIM card that connects to local cellular networks. If you're traveling for extended periods of time it may make sense to go ahead and purchase one of these, so long as you have an unlocked phone. In this case, you will simply rent a pre-loaded SIM phone and return it at the end of your trip.
How can you decide whether to rent or buy a SIM card? We went and did the research on international travel to help you choose the option that is right for you. Let's start with a few pieces of advice for your cell phone options while traveling in Israel.
Waiting until you get there
SIM cards are not that expensive. In fact, you can buy one for as little as $25 or less. Some companies will even have it ready for you to pick-up when you arrive at the airport. Other companies can ship them to your house before you depart on your trip. Whichever method you opt for, you will have to plug it into your phone. Make sure your phone has been unlocked first as this can pose its own issues. "Unlocking" means that your phone can be used on other networks. Your particular phone may be unlocked if it is paid-off in full or if you purchased it directly from the manufacturer. For example, Verizon phones automatically unlock 60 days after the initial activation.
You can rent a SIM card once you arrive at the airport in Tel Aviv. Ben Gurion airport (TLV) has multiple stores that sell SIM cards to travelers. This is usually the cheapest option, since they are available for as little $25 a month. Prices range up to around $80 a month depending on the data package you purchase. But keep in mind: these plans typically do not include unlimited calling back to the US and may have other downsides.
Buying a SIM when you arrive may be your most economic option, and as a result you will receive no proper technical or sales support. Therefore, if you have issues with the service, you are on your own, which can be challenging if your Hebrew isn't great or if you don't want to spend your vacation dealing with Israeli customer service agents. You need to be sure that you are buying a SIM card for one of the better networks that offers you the most coverage.
Pros: Cheapest Option
Cons: No support. No international calling. No US number. No communication solution – You won't know your number in Israel until you pick your SIM. You will have to research the best network for you. Requires new SIM card for your device, which must be unlocked by your American carrier.
2. Using your US or Canadian carrier's roaming plan
Of course, you can always use your own phone's international roaming plan. Carriers like Verizon and AT&T offer a daily plan for $10 per day plus 20 percent in taxes and surcharges for unlimited minutes and 500 MB per day. Sprint and T-Mobile (these two companies have just received permission to merge, so their offerings may change in the future) also offer a roaming plan with a bit less features.
Depending on your plan, they offer free unlimited 2G data speeds and their calling plans are per minute. Sprint's plan is $0.20 per minute and T-Mobile $0.25 per minute and include other roaming surcharges. If you go with Travelpass or the other roaming plans, be sure you do your research, as many complaints are made about constant switching between networks which can be annoying. Others claim they are charged much more than they were told at the beginning.One thing many people don't know about roaming plans is that they come on a tier three network option.
Oftentimes you may have slower service than a local SIM card and will not have the call quality you are accustomed to. Roaming plans are typically prioritized last when a network is very busy. And roaming charges can quickly add up, especially when your signal gets dropped. Imagine being out in the Negev Desert trying to find your way back to your hotel when you lose your signal! If this happens to you, you will probably wish you chose a local Israeli SIM card instead of a sub-standard tier three roaming network.
Pros: Most convenient option
Cons: Most expensive – Limited to 500 MB per day or 2G data speeds. No Israeli number- Network quality is often sub-standard 3.


3. Choosing a US company
You might be someone for whom there is a tremendous appeal in having your communications problems solved before you arrive in a country. If you want your trip or vacation to be as smooth as possible, so that you can focus while you're in Israel, you may want to consider this third option.
There are a number of US-based companies that offer Israeli SIM cards and other communication solutions. You will get your phone number ahead of time so you can give it to friends and family. Even better, you will have the opportunity for a US number and Israeli number at the same time! This allows you to access all services and apps in country. For instance, parking apps and the Gett app (a taxi app similar to Uber) requires an Israeli number while you're there. These providers will often offer unlimited talking and texting on networks like Cellcom, Pelephone and Orange. These larger network providers will offer you a better experience than with a third-tier one. Certain companies are known for their exceptional service. One I've personally used on my last trip to Israel was Unlimited Israel.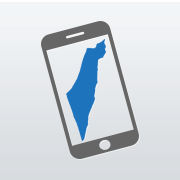 Renting from a known provider, like Unlimited Israel
Unlimited Israel receives five-star ratings on Google with over 200 reviews and an A+ from the Better Business Bureau. This company offers everything you need from SIM cards to phones, to pocket WiFi. Their options are not limited to Israel – they offer unlimited plans worldwide in Europe, South America, and Asia.
Plans with Unlimited Israel start at $4 per day and include great customer support, as they use the best CRM software from companies like Salesforce. When going with a US-based company, you will be guaranteed English speaking customer support for any issue you might have. Issues with their services are treated seriously at the company and their staff always finds a solution that works for you.

Pros: Quality service in Israel. Strong English-speaking customer service. Receive your phone number before your trip. Hold an Israeli and US number at the same time. Unlimited High-speed Data on Cellcom's network.
Cons: Not the cheapest option. May require additional device or new SIM card.

Learn more about Unlimited Israel rental plans.

Anytime you are planning an international trip, there are many things to consider. Technology is great while it works, but it always requires research and upkeep before and during your travels. Your options for cell phone service run the gambit, from quality products to cheap ones. Whatever solution you decide to pursue – using a SIM card or choosing a US company – just make sure that it will keep you in contact at an affordable price.
This article is sponsored.