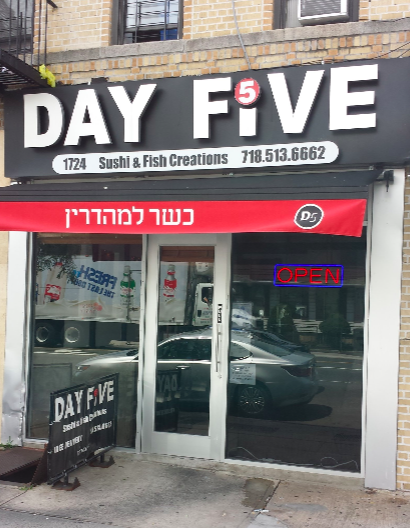 UPDATED: December 2019 – Day 5 Sushi in midtown Manhattan has permanently closed. The Brooklyn location remains open.
The popular Midwood, Brooklyn sushi shop, Day 5 Sushi, is reopening its temporarily closed original restaurant AND spreading out across the East River to Manhattan, with plans to open up a takeout-only sushi place in midtown.
Replacing the recently closed Sushi Fussion takeout space on 35th street, between 7th & 8th Avenues, Day 5 is priming itself to serve the large contingent of kosher employees who work in the neighborhood, tourists who flock to midtown or shop at Macy's nearby, or commuters heading home via Penn Station.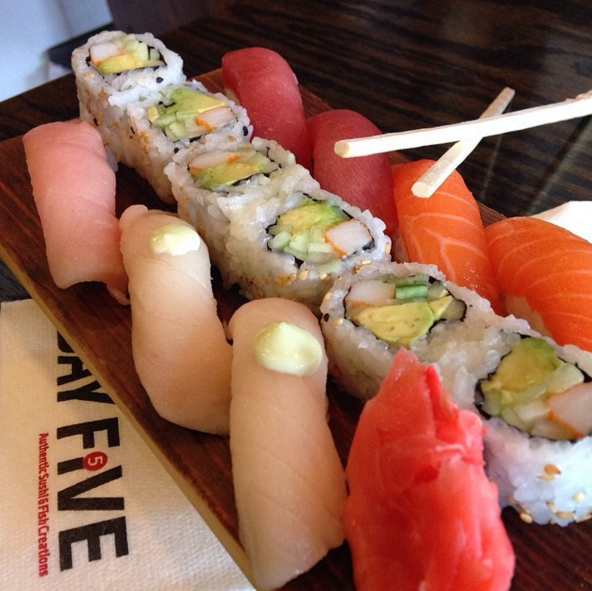 Day 5 Sushi is known for beautiful sushi dishes and platters, poke bowls, as well as funky sushi creations like tuna pizza.
Day 5 Brooklyn is located at 1724 Coney Island Ave.
Day 5 Manhattan will be located at 224 W35th St. 2nd floor