A brand new kosher pizza place has opened up in northern Manhattan's Washington Heights neighborhood by Yeshiva University. The restaurant, 8 Slices Pizza, opened in mid-September.
Available items are a variety of pizzas as slices or pies: cheese, margherita, mushroom, and olive.
House, Caesar, and Greek salads, as well as garlic bread and minestrone soup are on the menu.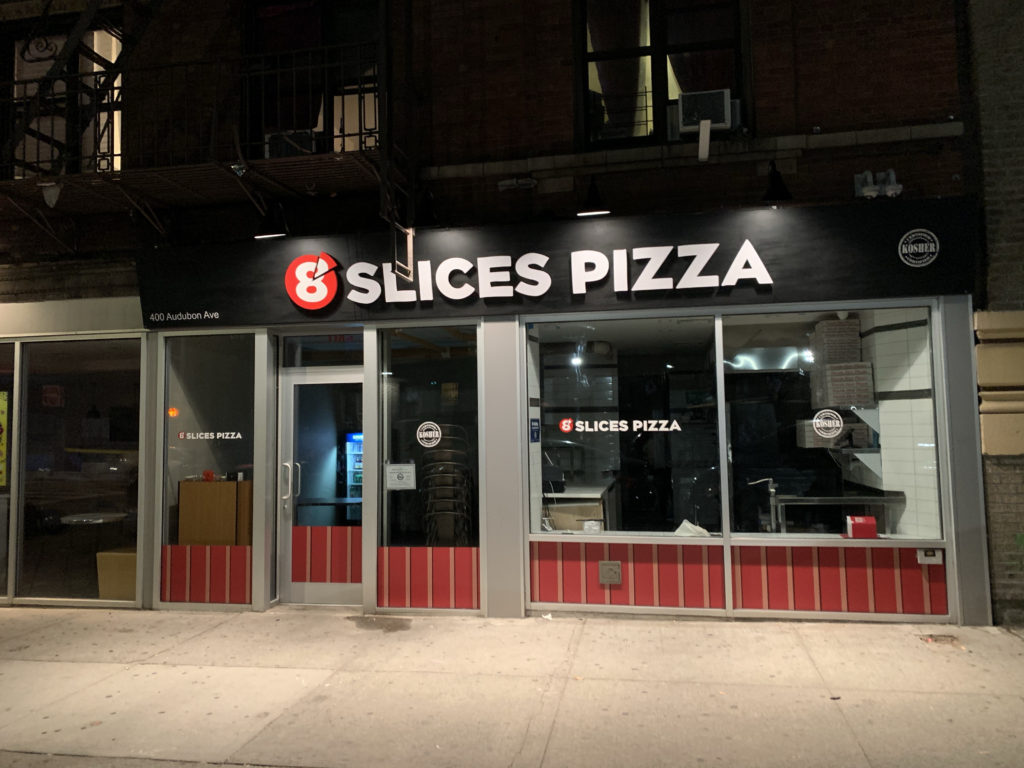 Hours of operation are Sunday-Thursday 11am-11pm, Friday 11am-2 hours before Shabbat, and Saturday 1 hour after Shabbat until late.
8 Slices Pizza is certified by Rabbi Aaron Mehlman of NKS and is located at 400 Audubon Ave, New York, NY.