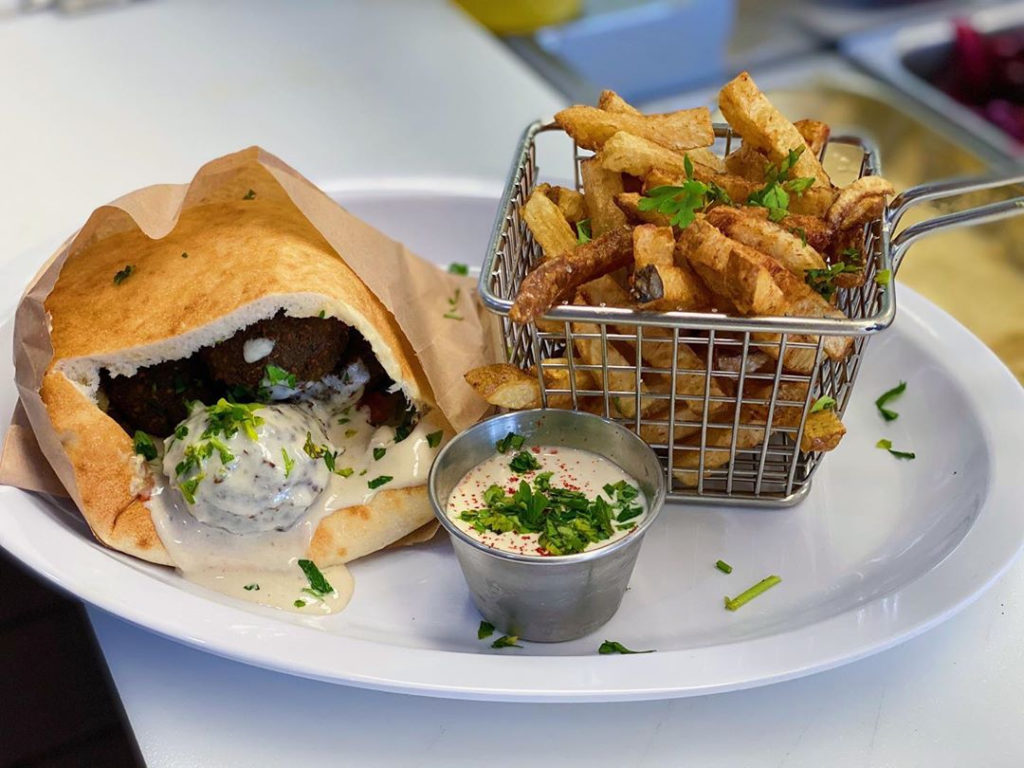 Jerusalem Grill is now open in West Boca, in the former spot of Pita 'N Go.
Sandwich options include Jerusalem mix, falafel, schwarma, pargiyot shish kebab, beef shish kebab, kefta, ribeye steak, grilled chicken breast, schnitzel, Merguez sausage, and hamburgers.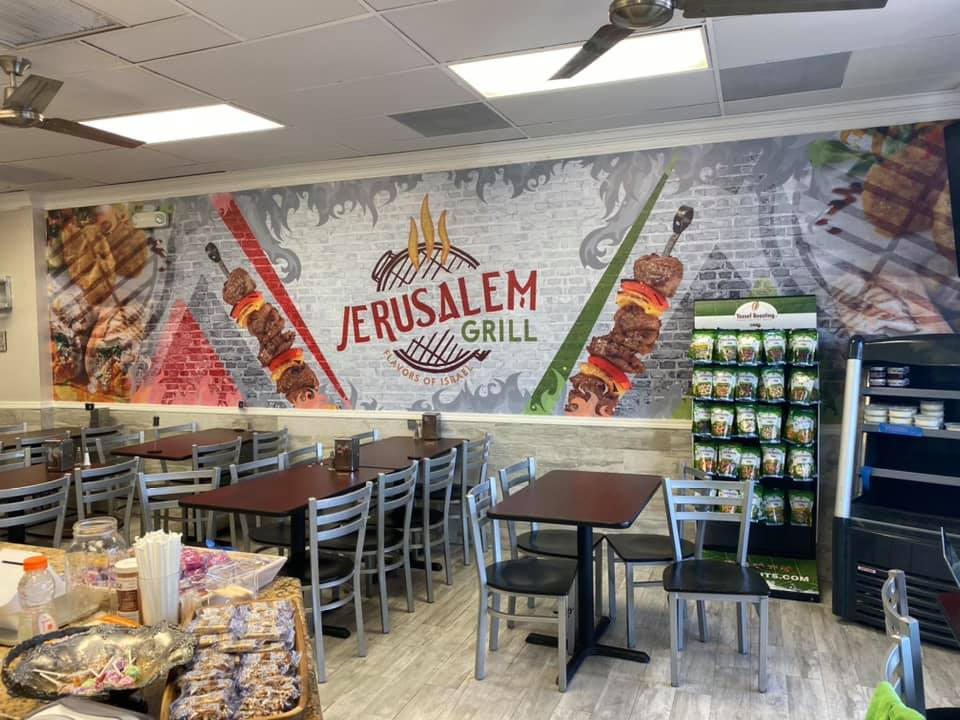 Specialties are Sabih in baguette – a sandwich with fried eggplant, hard boiled eggs, potato, parsley, and tahini sauce, and Arais in pita – crispy pita with ground beef and spices.
On the vegan menu are Jerusalem grill mix vegetables, stuffed peppers, and stuffed cabbage.
Kids can enjoy grilled chicken, chicken fingers, hot dogs, falafel balls, and hamburgers.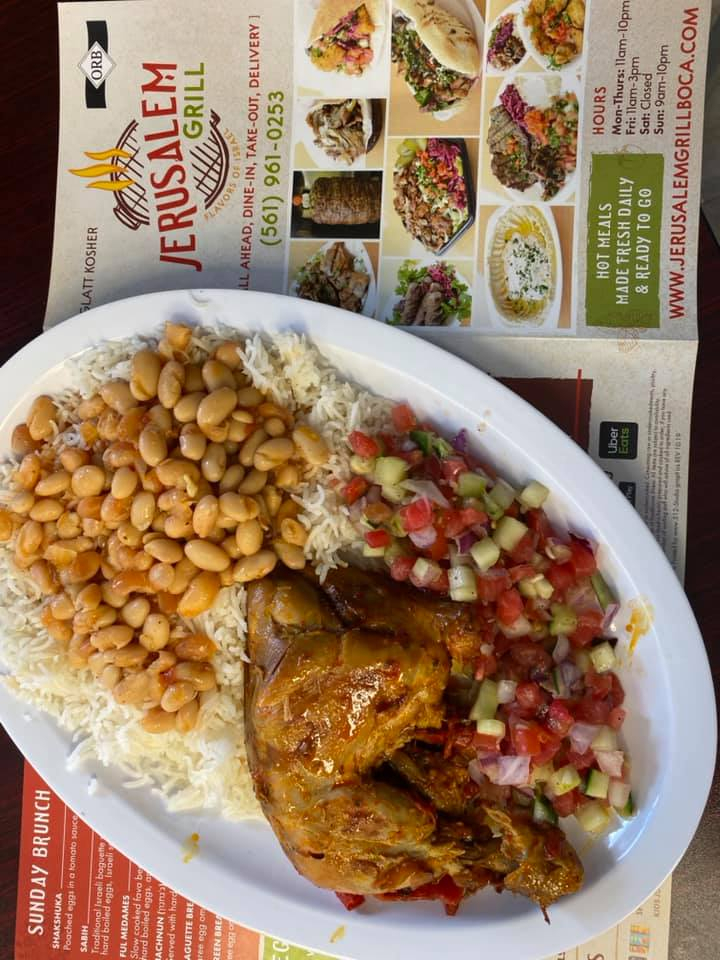 Hours of operation are Monday-Thursday 11am-10pm, Friday 11am-3pm, and Sunday 9am-10pm.
Jerusalem Grill is certified by the ORB and is located at 22767 State Rd 7, Boca Raton, FL 33428.