This is a sponsored post.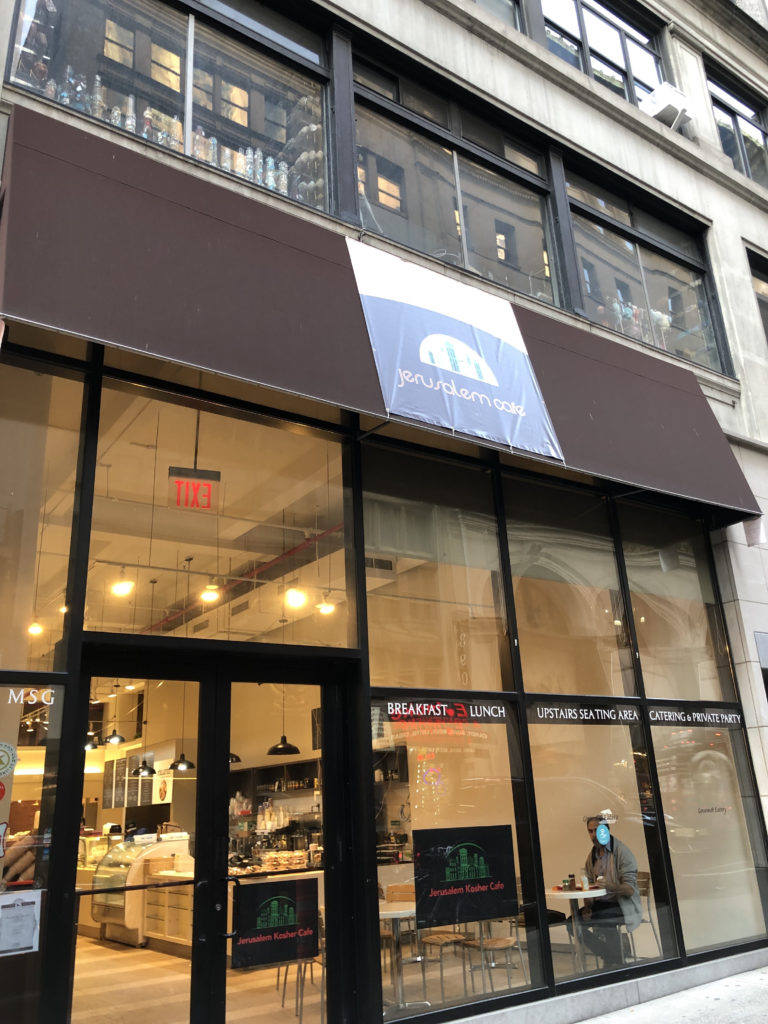 Midtown Manhattan has its affordable kosher dairy back in a new location down the block from the old one. Moving half a block down W36th street closer to 5th Avenue, Jerusalem Cafe has reopened with a larger, brighter space offering the same menu plus many new options.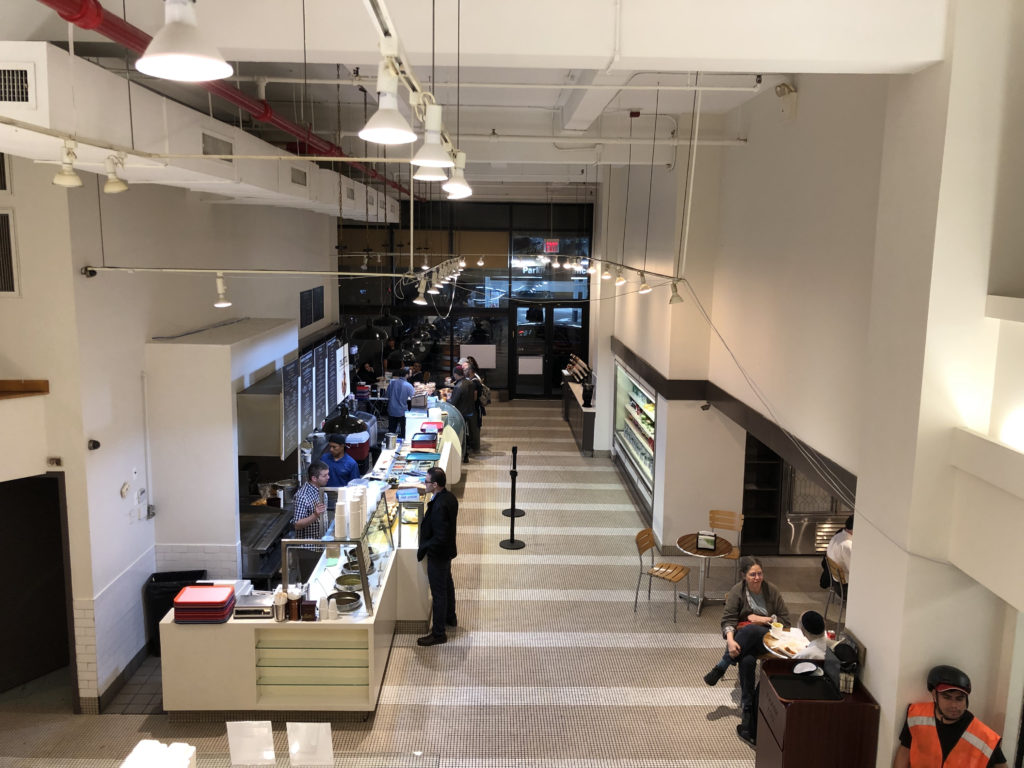 The spacious new locale offers dine-in customers options to sit downstairs or in the new upstairs area which overlooks the restaurant and has plenty of seating space for many diners and groups, a space for parties or sheva brachot, or a quiet space to set up your laptop and work with wifi.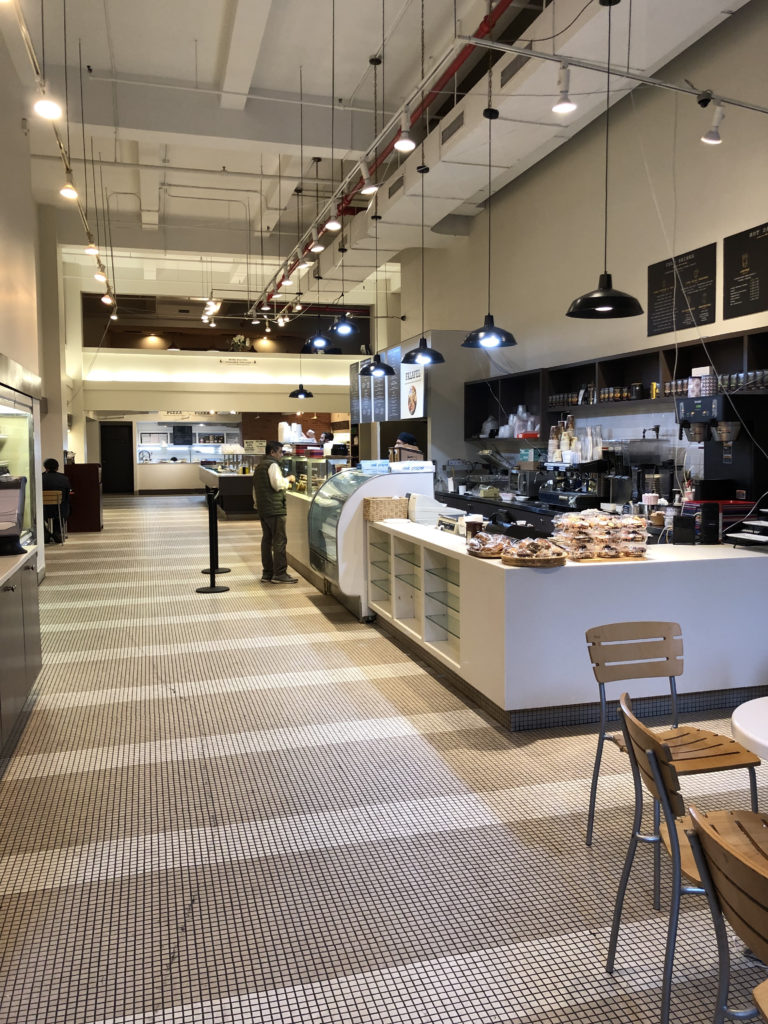 Jerusalem Cafe will be serving beers and other alcoholic beverage items in addition to their juices, sodas, coffee, tea, and other drinks.
New specialty items include high-end cheesecakes and other pastries.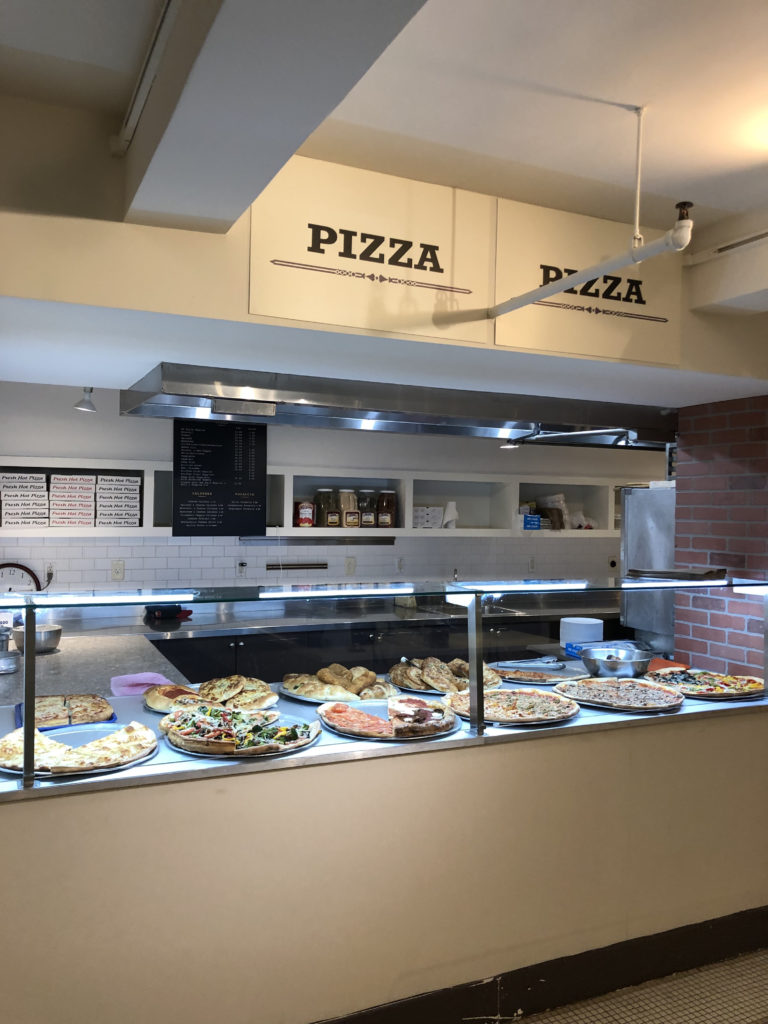 Diners can continue to come in for Jerusalem Cafe's pizza, Jerusalem bagels, sushi, poke bowls (new item coming soon), falafel, and all around breakfast, lunch, and dinner options. The restaurant also has a newly revamped and fully stocked hot & cold bar, filled with salad items, fish, pastas, and more for diners to pay by the pound.
Online orders are also accepted here
The new Jerusalem Cafe is located at 7 West 36th Street, New York, NY. It's a short walk from Penn Station, Macy's, Herald Square, and Yeshiva University's Stern College for Women.
The eatery is kosher certified by the OK.
Jerusalem Cafe is open weekdays from 7:30am-9pm, Fridays until 4pm, and Sundays from 11am-9pm.
SCROLL DOWN for more pictures of the new Jerusalem Cafe.