A brand new restaurant is now open on Main Street in Queens. Sushi Kingdom is living up to its name by offering many different varieties of sushi and Japanese cuisine.
Appetizers include veggie or beef dumplings, vegetable, chicken, or beef egg rolls, and a variety of chicken wings.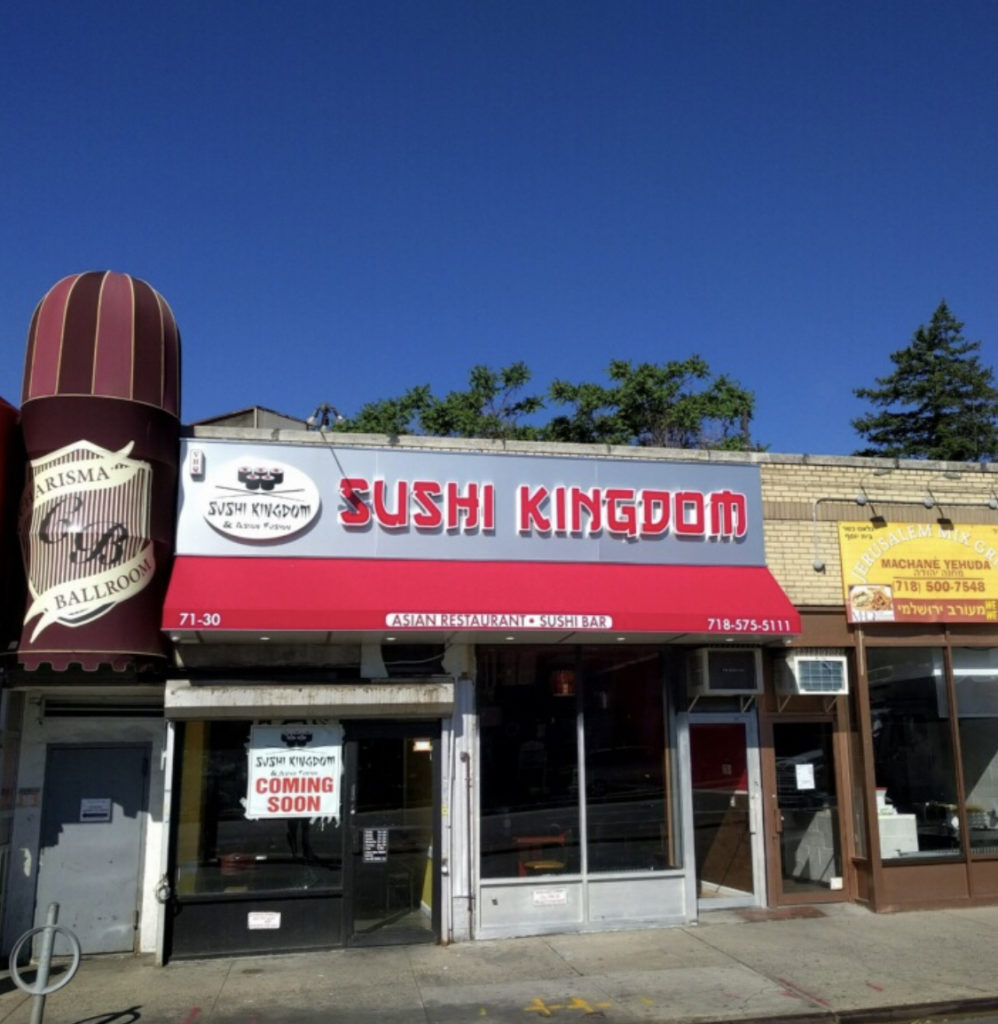 Hibachi entrees offered are chicken, steak, tofu, salmon, sesame chicken, and mango chicken.
Cooked sushi rolls are also available. Customers can choose from the fire, banana, dynamite, rocky, Tokyo, seafood, or California sunshine rolls.
Sushi pizza, nagiri, sashimi, sushi sandwiches, poke bowls, vegetable rolls, tempura, and classic sushi are all on the menu with a large variety of each to choose from.
Hours of operation are Sunday-Thursday 11am-11pm, Friday 11am-3 hours before Shabbat, and Saturday 1 hour after Shabbat.
Sushi Kingdom is certified by the Vaad of Queens and is located at 71-30 Main Street, Flushing, NY 11367.