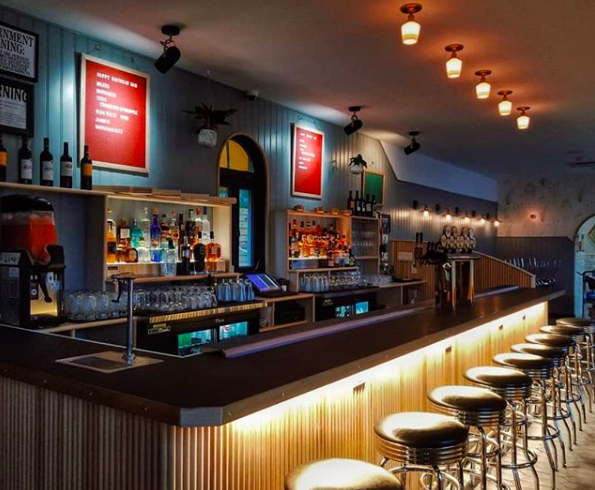 Located in the Prospect Lefferts Gardens section of Brooklyn (near Crown Heights), Grüit is a neighborhood eatery and beer garden featuring a premier outdoor dining space, serving modern Jewish American comfort food, unique cocktails, and a rotating selection of local brews. Grüit has a soft opening this week, grand opening next week.
The word gruit stems from an area now in the Netherlands, Belgium and westernmost Germany and is a herb mixture used for bittering and flavouring beer, popular before the extensive use of hops. Gruit or grut ale may also refer to the beverage produced using gruit.

Wikipedia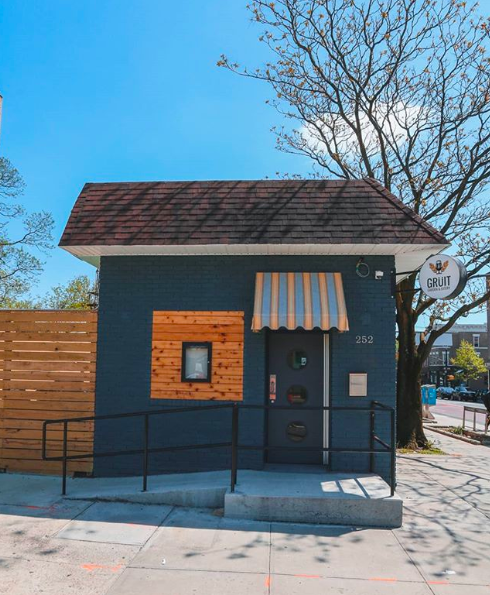 The Brooklyn space allows for indoor seating for 70 with an outdoor kosher Beer Garden which can seat up to 100 patrons.
Sample Beers: Cigar City Brewing, Baladin, Jopen, and curated local brews on tap + artisan cocktails using fresh ingredients. Scroll down for images of some local breweries being served.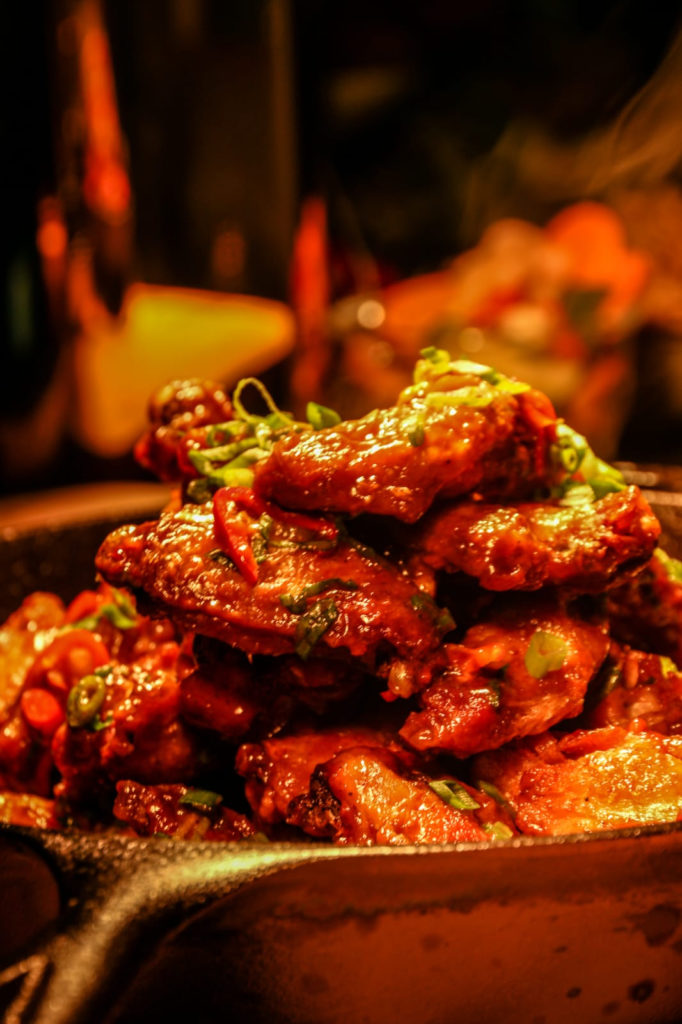 Sample menu items include:
Spaetzle with Wild Mushrooms
Beef Cheek Stuffed Cabbage
Kasha Varnishkes
Wings
and more…
The team behind Grüit includes Toli Dubinsky, known for his many bars and restaurants in the Brooklyn area, Isaac Bernstein who always wanted to bring his Modern Heimish food approach to a wider audience, General Manager Lydia Lane who comes from 15 years of industry experience, and Chef Alan Harding, a Brooklyn Restaurant veteran who is bringing his talents to the kosher scene.
Grüit is kosher certified under the OK.
Open for dinner Sunday to Thursday 5:30pm-11pm. In the near future a Bar Menu will be available late nights from 11pm-2am. Lunch Monday to Thursday 12pm-3pm. Brunch on Sundays 11am-3pm. Closed daily from 3-4:30pm.
Grüit is located at 252 Empire Blvd., Brooklyn, NY.