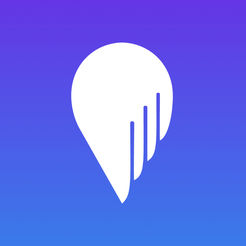 For many of us, Uber (or Lyft) has replaced traditional taxis in our lives. They're easier to take, require no cash, have transparent pricing, and can be summoned on demand to most locations.
For those of us who use these apps often, there's now a new app that works with both Uber and Lyft to offer you cash back on rides you would already take. It's called FreeBird.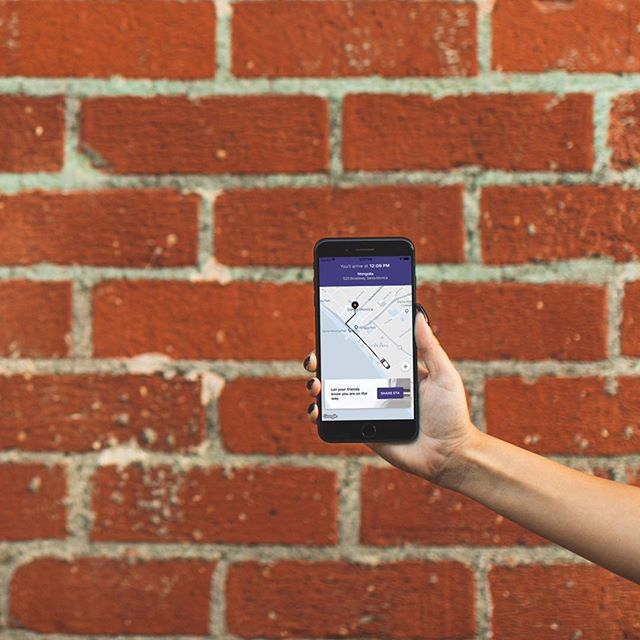 FreeBird links to your Uber and/or Lyft accounts and brings in sponsors to offer you cash back on the rides you're planning.
Additionally, if you're taking a ride to a restaurant or bar, Free Bird offers cash back incentives to take your ride to that establishment. Once you buy something at the restaurant or bar, you get additional cash back from the app.
Cash back appears in your app within a short period of time (not immediately) and can be cashed out directly to your checking account.
DOWNLOAD FREEBIRD TO YOUR PHONE –> Get $10 when you take 2 rides with Freebird Rides! Use my code ld06d to get your cash rewards. (The code starts with a lowercase "L" and that's a zero, not an O. Not my choice in promo codes. This is a referral code.)
Also, you can add additional promo code for additional cash back including "5for5".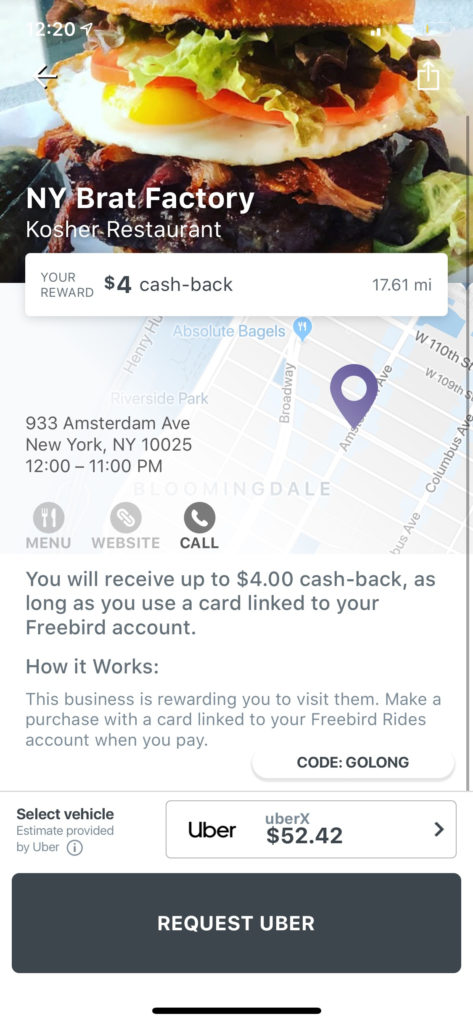 Some of the kosher restaurants in NYC on FreeBird include:
Manhattan:
Jerusalem Cafe
Mendy's
Noga
Sushi Tokyo
Bravo Kosher Downtown
Le Marais
Eighteen
Mocha Burger
Murray's Falafel
La Brochette
Mike's Bistro
NY Brat Factory
Brooklyn:
Sunflower Cafe
Bison & Bourbon
Ess N Bentch
Mama Kitchen
Izzy's BBQ
Queens:
Turquoise
Benny's Kosher Pizza
King David
Long Island:
Doma Land & Sea
Stop Chop & Roll
Pizza Pious
(Please comment below if you find kosher restaurants on the app in your area)
DOWNLOAD FREEBIRD TO YOUR PHONE –> Get $10 when you take 2 rides with Freebird Rides! Use my code ld06d to get your cash rewards. (The code starts with a lowercase "L" and that's a zero, not an O. Not my choice in promo codes. This is a referral code.)