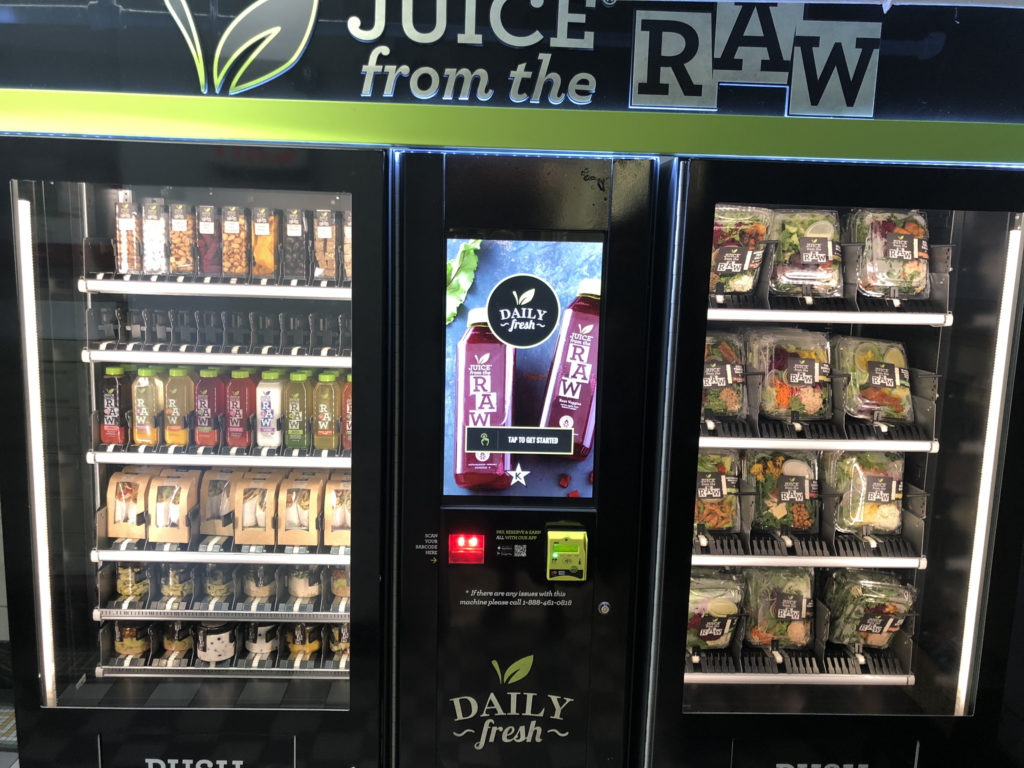 NOTE: The machine is currently only accessible for tenants and guests of this building. 
Popular kosher market in Brooklyn, Ouri's Gourmet Market (on Ave. U), is testing a new style of vending machine in Midtown Manhattan, seeking to bring fresh kosher meals, juices, and snacks to kosher workers in the city.
Located inside 10 W33rd St. in Midtown Manhattan (around the corner from the Empire State Building), the vending machine is meant to serve the kosher observant businesses in the building, but non-tenants can order food from the machine in lobby, after passing by the security desk. The machine has only been operational for a few days and Ouri's is in process of working out any kinks in the system, but many orders have already been successfully placed by kosher consumers.
Under the name of "Juice from the Raw", the custom vending machine is massive, houses an array of salads, wraps, freshly pressed fruit or veggie drinks, and natural snacks.
Items from the kosher vending machine can be placed at the machine or in advance by using the mobile app (search for "JuiceFromTheRAW"in the app store). First time users of the app can receive a free juice by signing up with the code: 98308471. 
All items in the machine are either pareve or dairy.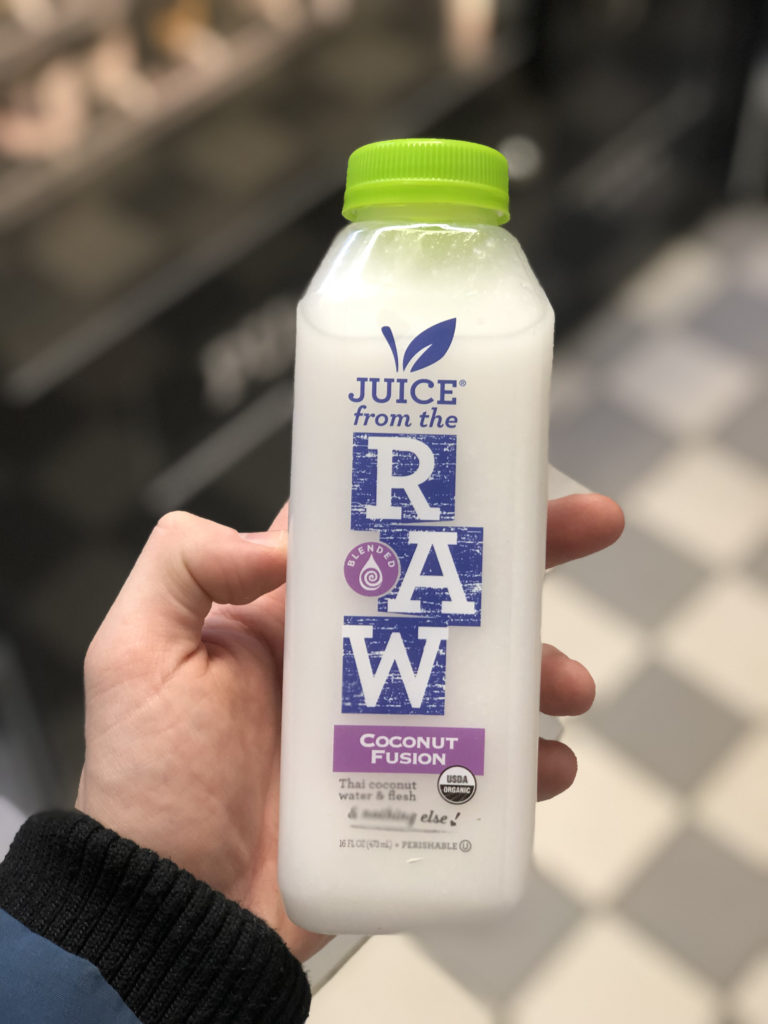 Drink options on the menu include: Raspberry Lemonade, Pine-Apple Mint, Sweet Greens, Coconut Fusion, Berry-Chia Lemonade, Passionfruit Cleanser, Berry Orange Pineapple, and Orange Ginger Pineapple. These drinks are all made with raw ingredients with no additives. All the juices are produced by Juice from the RAW.
Salads options include: Arugula Feta Salad, Egg White Salad, Blackened Salmon Mango Salsa, Kale Tempeh Salad, Kale Tuna Salad, Southwestern Non-Chicken Salad, Wild Arugula Tuna Salad, Kale Ceasar Salad, Tuna Romaine Salad, as well as Gourmet Cut Fruit Salad, and Miami Fruit Salad. All the salads have a plastic fork attached to the packaging.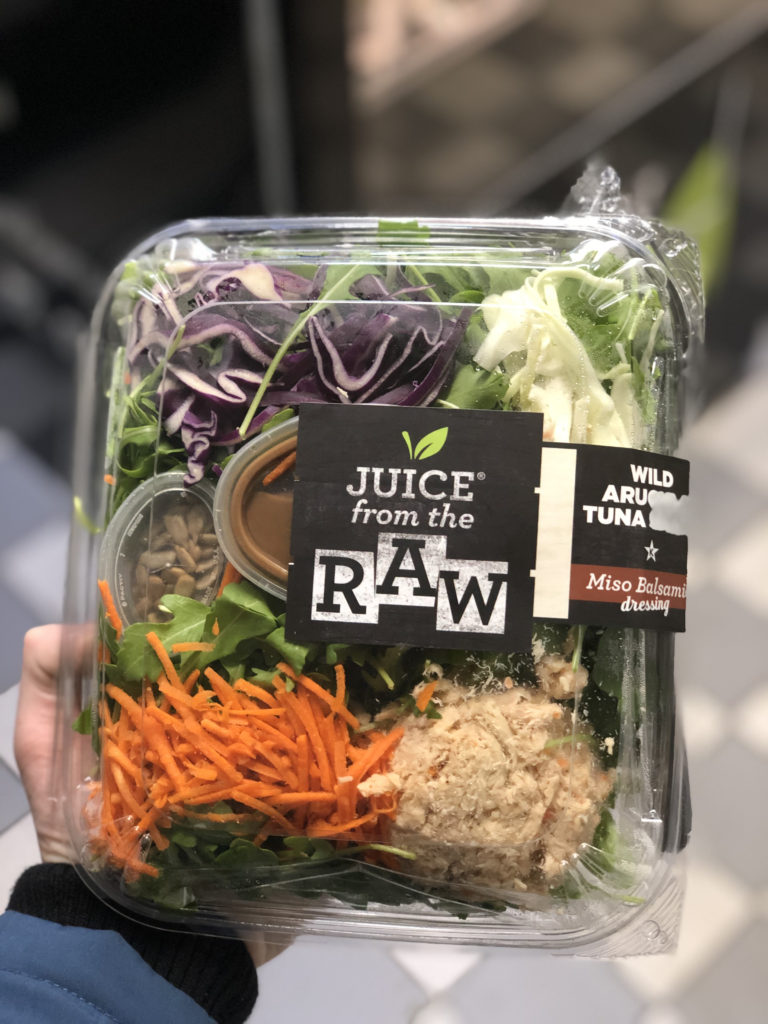 Wraps & bowl options include: Blueberry Yogurt Parfait, Middle Eastern Bowl, Casarecce Pesto Bowl, Mozzarella Pesto Wrap, Non-Chicken Burrito Wrap, Non-Chicken Pesto Wrap.
Availability of these options varies based on what is in the machine and/or reserved from app purchased. App purchases can reserve items and pick them up later that day.
All items are kosher certified by the Star-K. Dairy items are Cholov Yisroel.
Consider this a soft opening stage. Assuming it goes well, we can expect to see more of these machines around NYC soon.
See below for more pics.