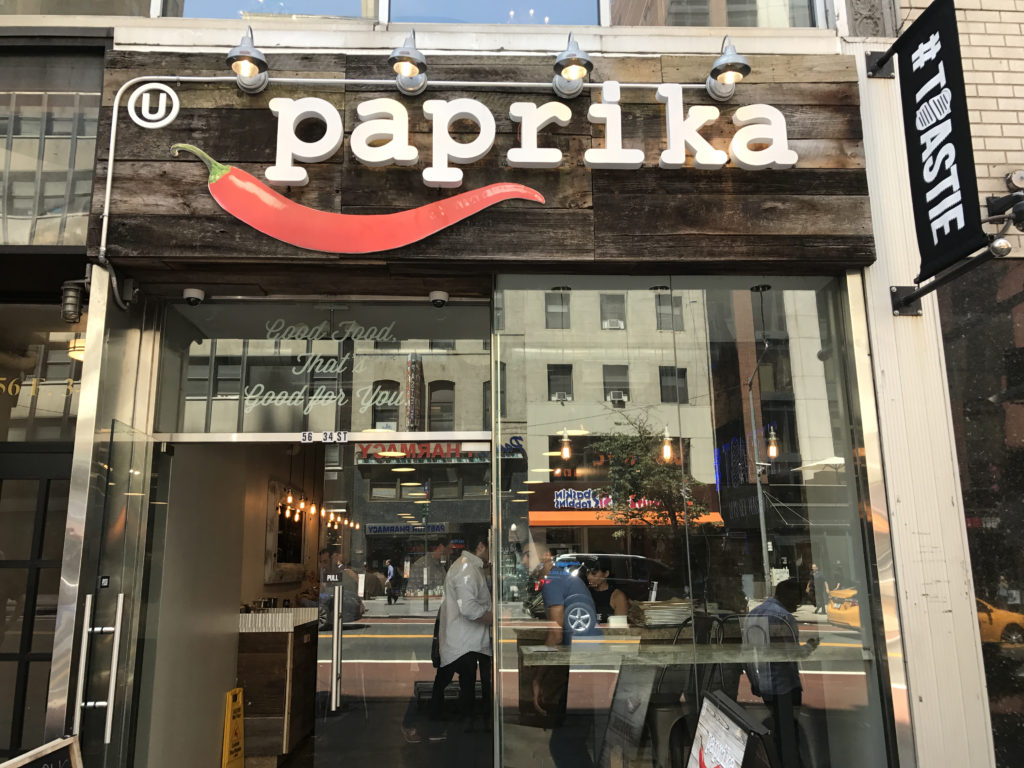 It's no secret that Paprika has been a local favorite (as well as a YeahThatsKosher favorite) kosher eatery in Midtown Manhattan, located on 34th Street next to the dorms for Yeshiva University's Stern College (56 E 34th St).
The owners have reached out to us saying that they are looking for a new business partner to help keep their business in midtown (affected by the large location and high rents). The restaurant is seeking additional options which include moving to a smaller and more affordable location, which they are confident they can do without an investor.
What does this mean for consumers? PAPRIKA IS STILL OPEN.  For now, let the restaurant's ownership work behind the scenes to either find a way to stay or move to a smaller location.
As it stands, Paprika will likely remain in this location for another 1-2 months.
For those who've never been and want to try it out, they have some of the best shwarma and North African / Middle Eastern food in NYC. Check out some of our pics below.