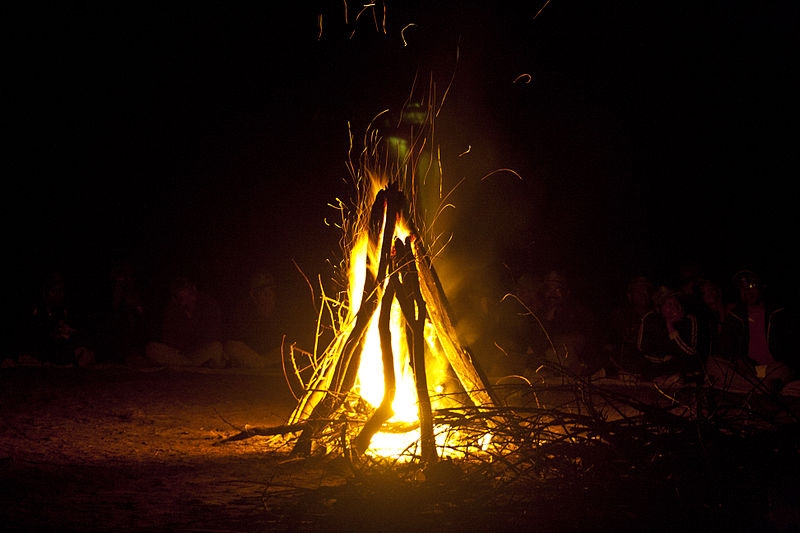 Years ago, after Dani and I got married, we were toying around with the crockpot and figuring out a cholent recipe that we could call our own. We were living in Washington Heights, NY as a newlywed couple and we participated in our shul's cholent contest. Forced to come up with a name for it, we netted out with "Campfire Cholent" for obvious reasons, once you read the ingredients. The cholent was a huge hit up in Washington Heights and we still love it today.
Over the years we've made slight tweaks to the recipe, but the core flavors have remained the same. We've recently been using rice instead of barley, which is much easier on your digestion, and as we've gotten older, that's a change we're keeping. You'll also notice that we don't add any potatoes in our cholent and that's because potatoes end up soaking up all of the moisture and flavor from the rest of the cholent, so we found it is best without it.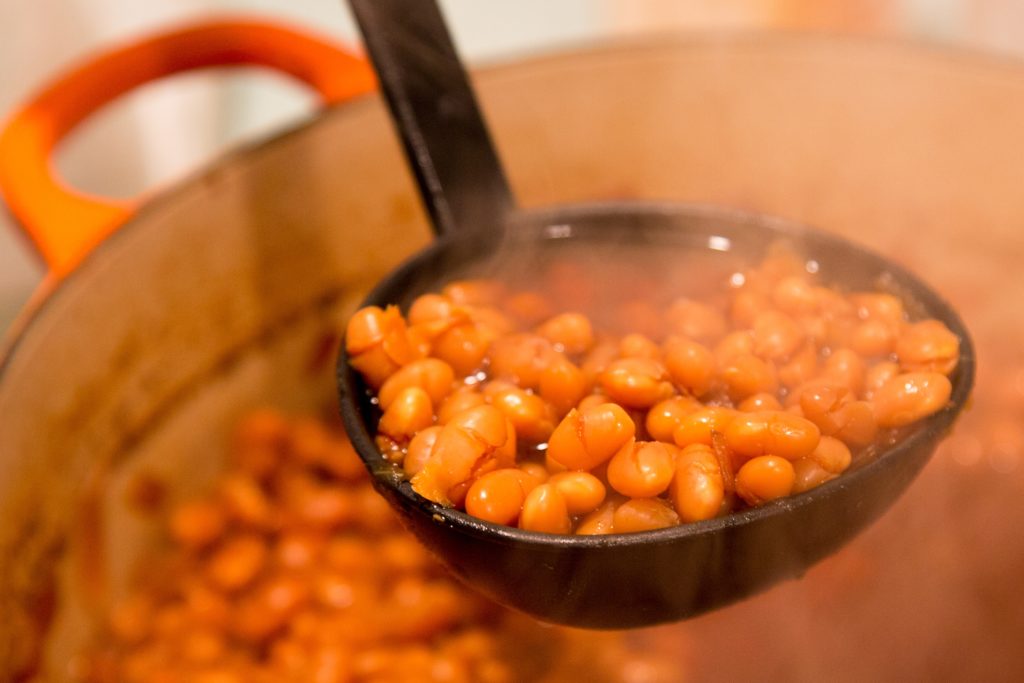 Either way, if you do this right, this will be one of the best cholent / chulent recipes you'll ever try.
This recipe can be made into a vegetarian cholent very easily, but for us carnivores, it's great with meat & marrow bones!
Here's what you'll need:
1 onion cut in quarters
2 cans Heinz vegetarian baked beans
1.5 cups short grain brown rice or barley (rice is easier on the tummy)
1 carton of vegetable broth (we tested all broths and veggie broth came out best in this recipe, go figure)
1/4 tsp cumin
Salt to taste
1 log vegetarian kishke (again, we tested meat and veggie options, and veggie kishke tastes better)
1 piece flanken meat cut in chunks
2-3 marrow bones
Dump everything in CrockPot except kishke (omit meat and bones for veggie option and throw in a clove or two of garlic).
Cook on low for 10-12 hours.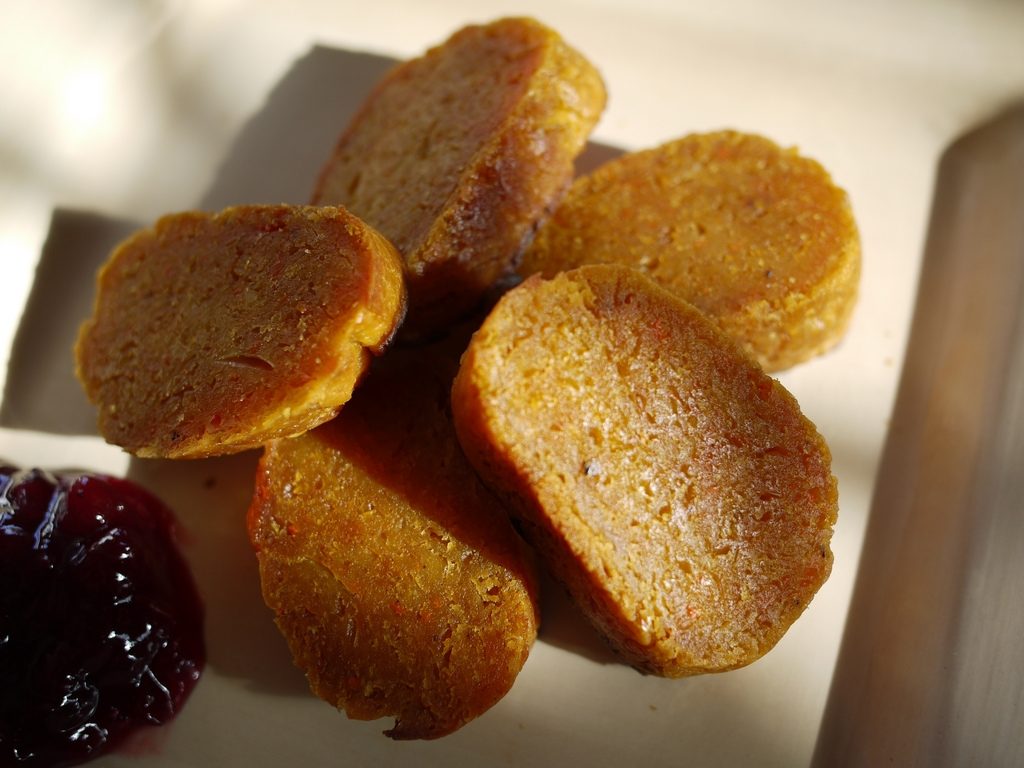 Place kishke on top of the cholent in crockpot or on hot plate. Do not mix in, slice or scoop out kishke when ready to serve on top of cholent. (
Kishke logs can typically be found in your kosher market's freezer section
)
Start the cooking process either Thursday night or Friday morning and let the cholent cook on low till right before Shabbat. Then turn the crockpot to warm and enjoy Campfire Cholent all Shabbos long!
Feel free to freeze whatever cholent is leftover. This recipe freezes well again and again, and often tastes better the next time around!
If you don't own a CrockPot, or need another one, they're not expensive! You can get a good one for $30-40 on Amazon!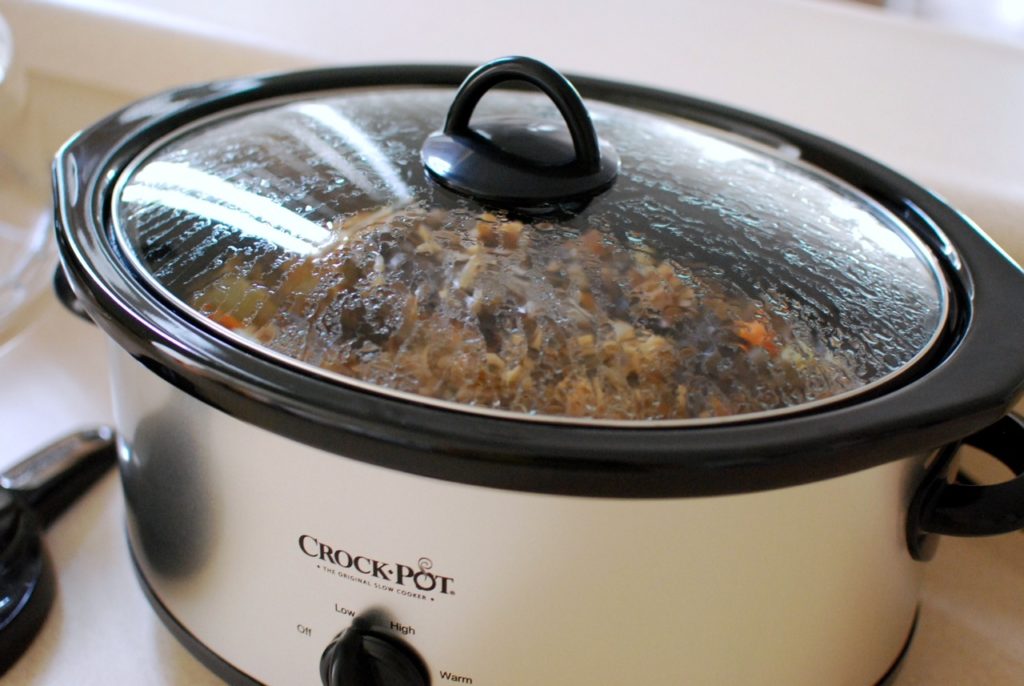 Cholent can be spelled Chulent, is often referred to as stew, chili, bean stew, or in Sephardic circles as Hamin or Chamin.