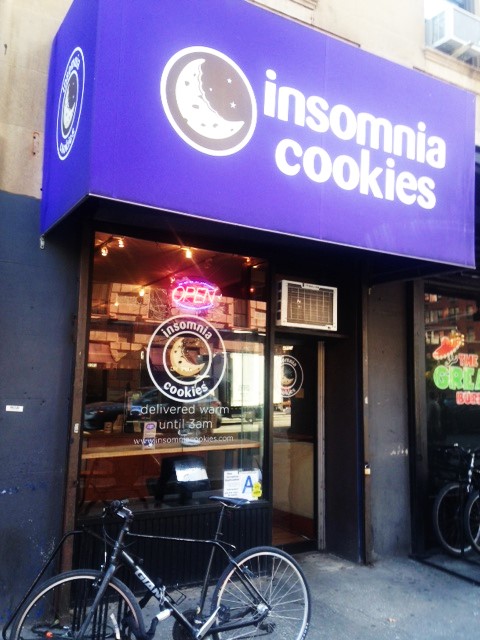 Insomnia Cookies's Upper West Side location next to Saba's Pizza on Amsterdam Avenue is now the first kosher certified location for the chain with over 100 locations in the U.S.
Insomnia's cookie menu include traditional flavors like:
CHOCOLATE CHUNK
CLASSIC WITH M&M'S
SUGAR
DOUBLE CHOCOLATE CHUNK
OATMEAL RAISIN
WHITE CHOCOLATE MACADAMIA
SNICKERDOODLE
DOUBLE CHOCOLATE MINT
PEANUT BUTTER CHIP
… and deluxe cookie flavors:
TRIPLE CHOCOLATE CHUNK
S'MORES
CHOCOLATE PEANUT BUTTER CUP
… plus mini cookie cakes, ice cream, and more.
The cookie chain is known for serving up a variety of cookie flavors and staying open and delivering cookies until 3am every night.
The UWS location of Insomnia Cookies is kosher certified by National Kosher (Rabbi Aaron Mehlman).