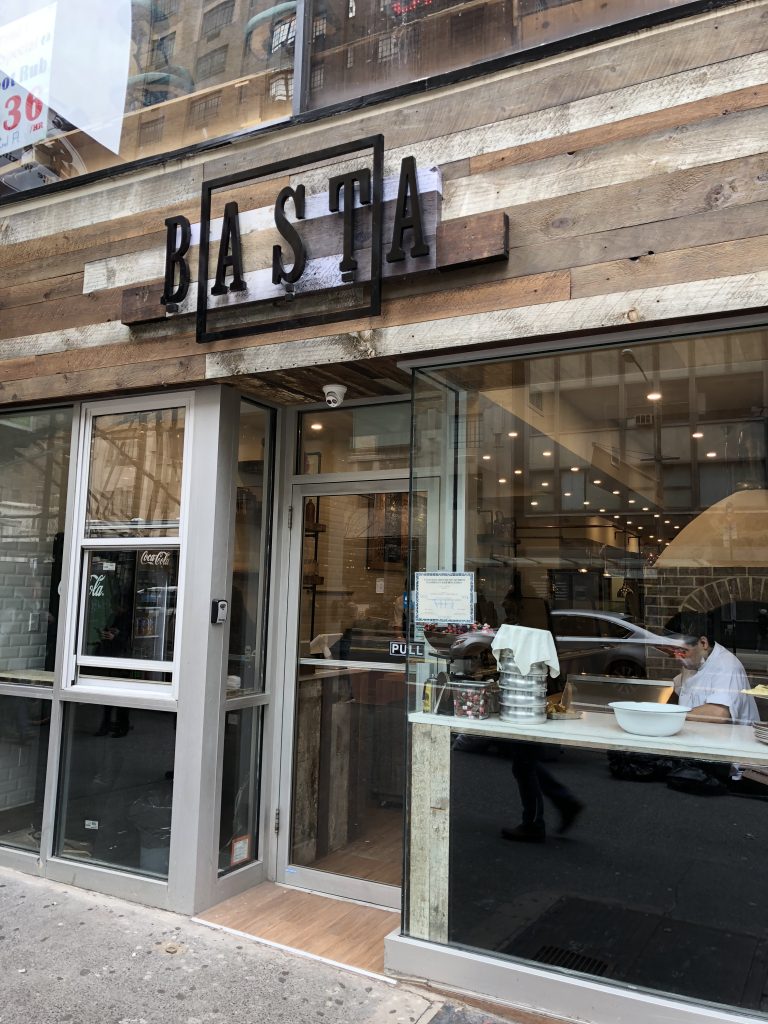 Basta Kitchen is a new concept kosher dairy eatery bringing high end dishes from Israel and around the Mediterranean to your plate. Chef Raz Shabtai, former chef of Meir Adoni's Nur restaurant (not kosher),  is bringing the concept of "basta" popularized in Jerusalem's Machane Yehuda shuk at Basta Pasta, with long communal tables, to NYC.
The restaurant curates an organic-only spread of salads, pastas, fish, pizzas, shakshukas, Georgian khachapuri, and more. Basta's menu changes frequently due to the desire to keep the ingredients fresh and always in season.
Here is a recent lunch and dinner menu, but they are subject to change.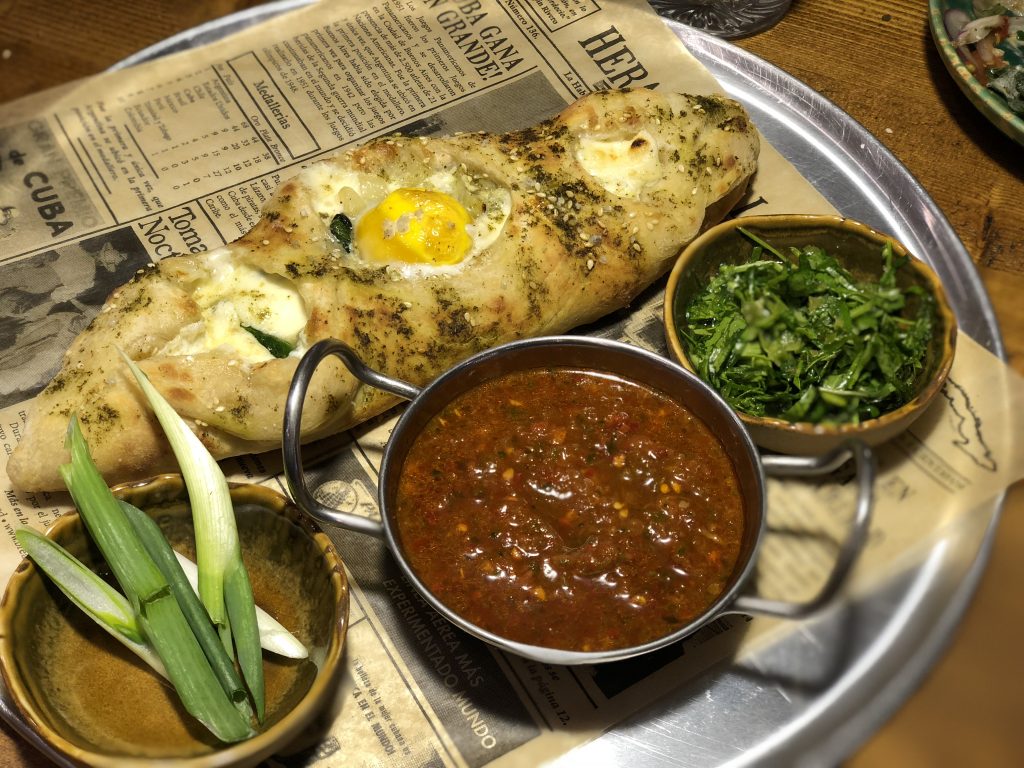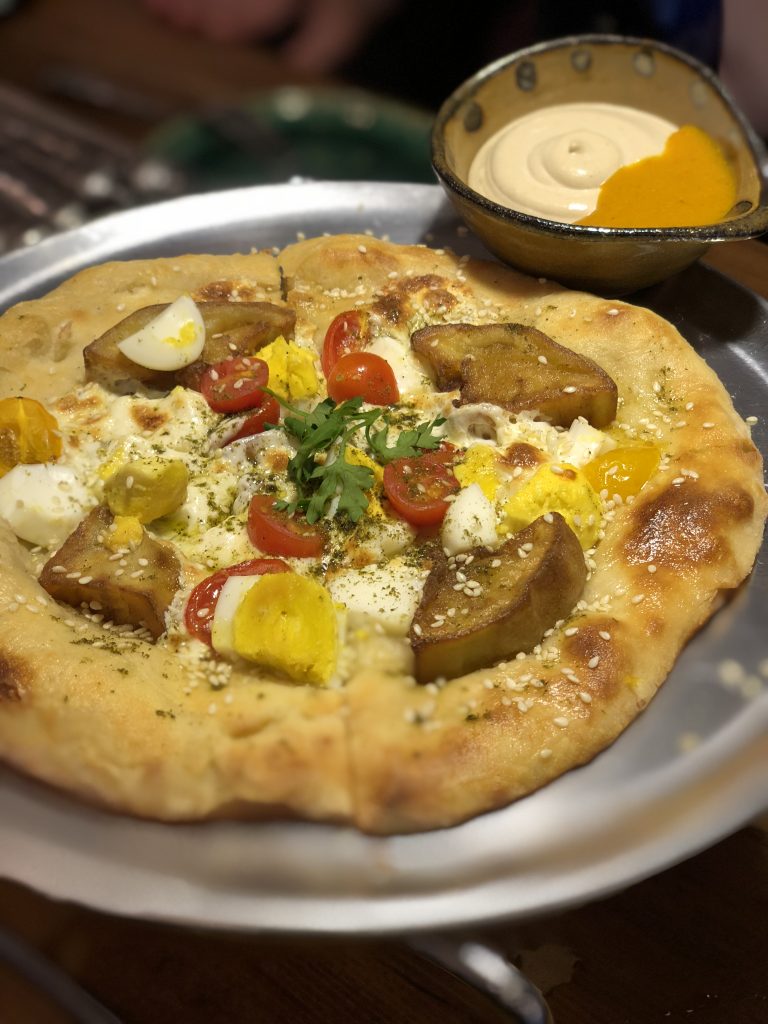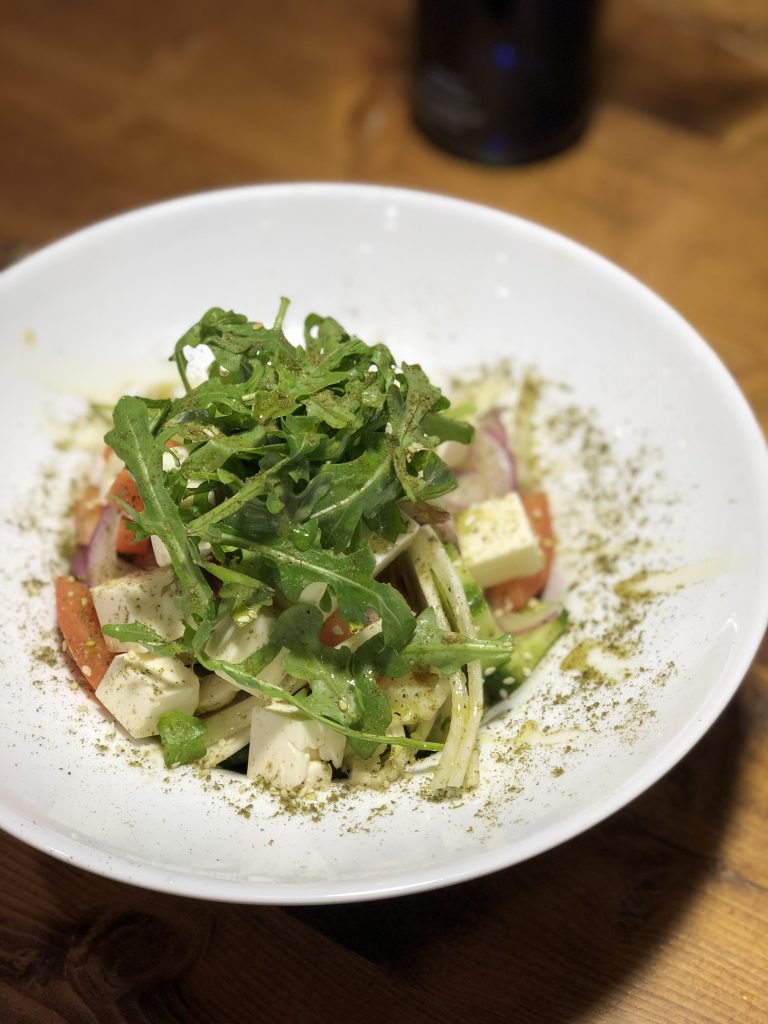 Click here to read my review of my lunch experience at Basta.
Basta is open Sundays 6PM – 10:30PM for dinner only; Mon – Thu 12PM – 4:30PM for lunch & 6PM – 10:30PM for dinner. Open Saturday nights by reservations for large groups only. Reservations are recommended, but not required.
The restaurant is still waiting on its liquor license.
Kosher supervision under the VHQ.