Cafe 11,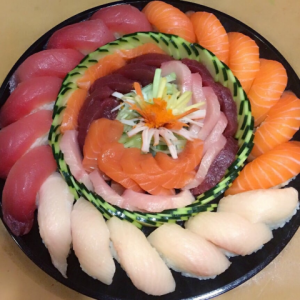 originally the lone restaurant at 11 Broadway, is due to open its third location, its first in Midtown Manhattan in the next few weeks.
From sushi, vegetarian, and specialty rolls to sushi combos, sashimi, and sushi salads, the menu has got it all. Also available are sandwiches, salads, and wraps.
Hours of operation are Monday-Thursday 8am-5pm, and Friday 8am-2pm.
Cafe 11 is certified by the OU, with all product Pas & Cholov Yisroel.