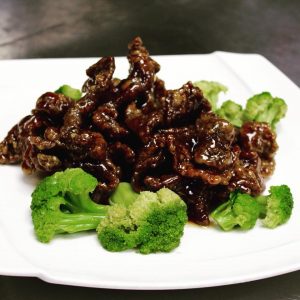 September 10th was an exciting day for Cedarhurst residents when the Chinese restaurant Stop Wok and Roll opened its doors for the first time, the sister restaurant to the popular kosher sushi restaurant, Stop Chop and Roll.
The menu includes extensive dim sum, lo mein, and rice selections. Soups include wonton, egg drop, hot and sour, chicken corn, creamy beef, and chicken rice. All different types of vegetable, chicken, and beef plates are also available.
Hours of operation are Sunday-Wednesday 10am-10pm, Thursday 10am-11pm, Friday 9am-2 hours before Shabbat, and Saturday after Shabbat until 12am.
Stop Wok and Roll is certified by the Va'ad Hakashrut of the Five Towns.