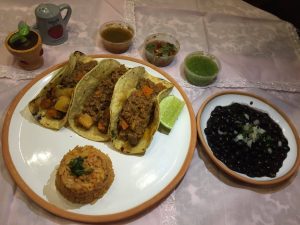 Kosher Chicagoans will be excited to welcome the area's first authentic kosher taco restaurant which had its soft opening last week. Say hello to Tacos Gingi.
Customers can order tacos, burritos, or taco bowls. Then they can choose from chicken, beef, or veggie to go inside. Each protein has different options to choose from. Toppings, such as salsa and guacamole, finish off the dish.
The menu also offers salads, soups, and kids options.
Hours of operation are Sunday-Thursday 4pm-8pm, Friday 11am-2pm, and Saturday 8pm-11pm.
Tacos Gingi is kosher certified by the CRC.