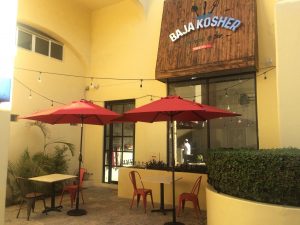 November 20th was a milestone for the Cabo San Lucas community in Mexico, which opened its doors to its very first kosher restaurant in the area.  Tourists and locals will be glad to know that Baja Kosher is open for business, serving delicious meat meals.
The restaurant will serve the 150 full time Jewish residents of Cabo, snowbird members of the Jewish community, and hundreds of Jewish tourists who visit throughout the year. BK will also cater to locals who are looking to try the unique kosher cuisine with its saltier meats and Jewish spices.
Baja Kosher is located in Cabo's Plaza Bonita Mall, steps from the marina. For the last 8 years, the only kosher food available in Cabo has been a catering service offered by Rebbetzin Sonia Hershcovich. However, rapid growth and expansion in the area has led the Cabo Jewish Center to open the first kosher restaurant on the Baja California peninsula.
Menu items at Baja Kosher feature artisanal burgers, schnitzel, salads, fish, deli, and of course, Mexican dishes. Burger options include the El Classico, Sababa (eggplant, sunny side up egg, roasted red pepper, lettuce, basil aioli), Snazzy (caramelized onions, portobello mushrooms, potato puree, honey mustard dressing, romaine, tomatoes), El Paesano (roasted jalapeno, crispy sweet potato, guacamole, cilantro aioli), and the El Huracan (grilled pineapple, homemade teriyaki sauce, romaine, avocado, red onion, cilantro aioli).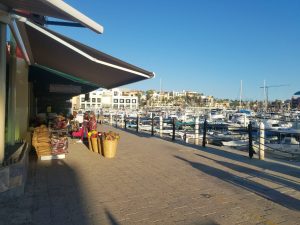 Mexican dishes include grilled beef tacos, chicken and beef fajitas, and sopa de tortillas.
Click here for their full menu (prices are in Pesos)
Hours of operation are Sunday –Thursday from 1pm-9pm, and Friday from 11am-2pm. During the winter they anticipate to be open Saturday nights from 8-11pm.
Baja Kosher is certified by Rabbi Benny Hershcovich of the Chabad Cabo Jewish Center.