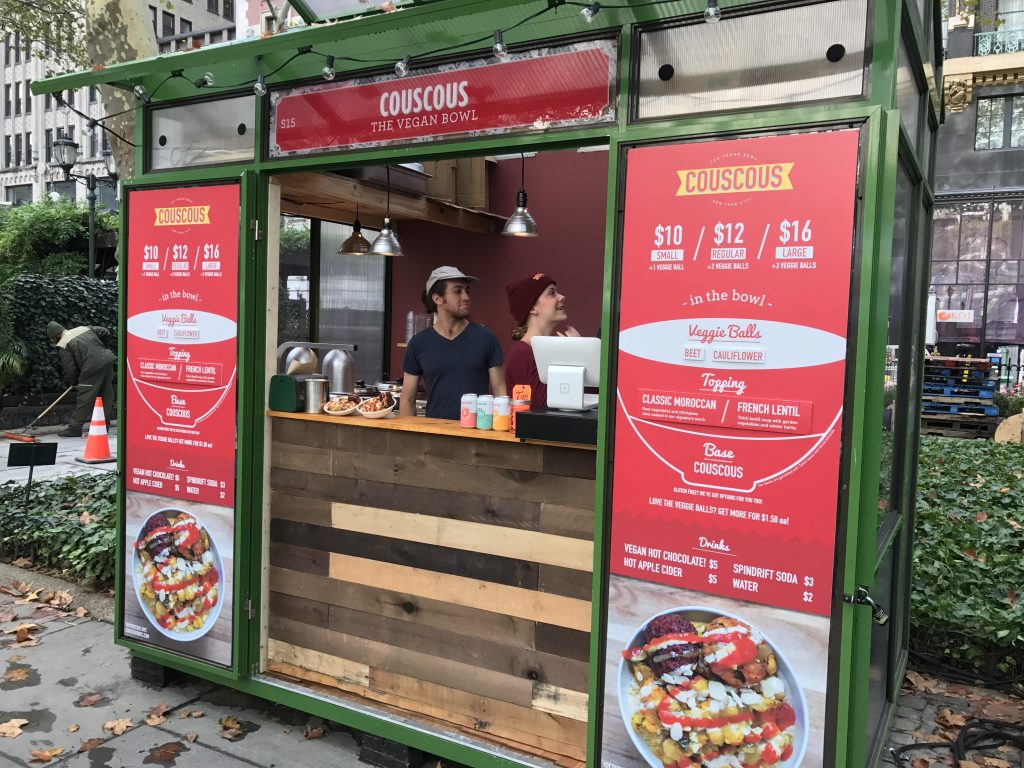 Couscous is a new kosher vegan stand launched this weekend with the opening of Bryant Park's annual Holiday Village and Marketplace.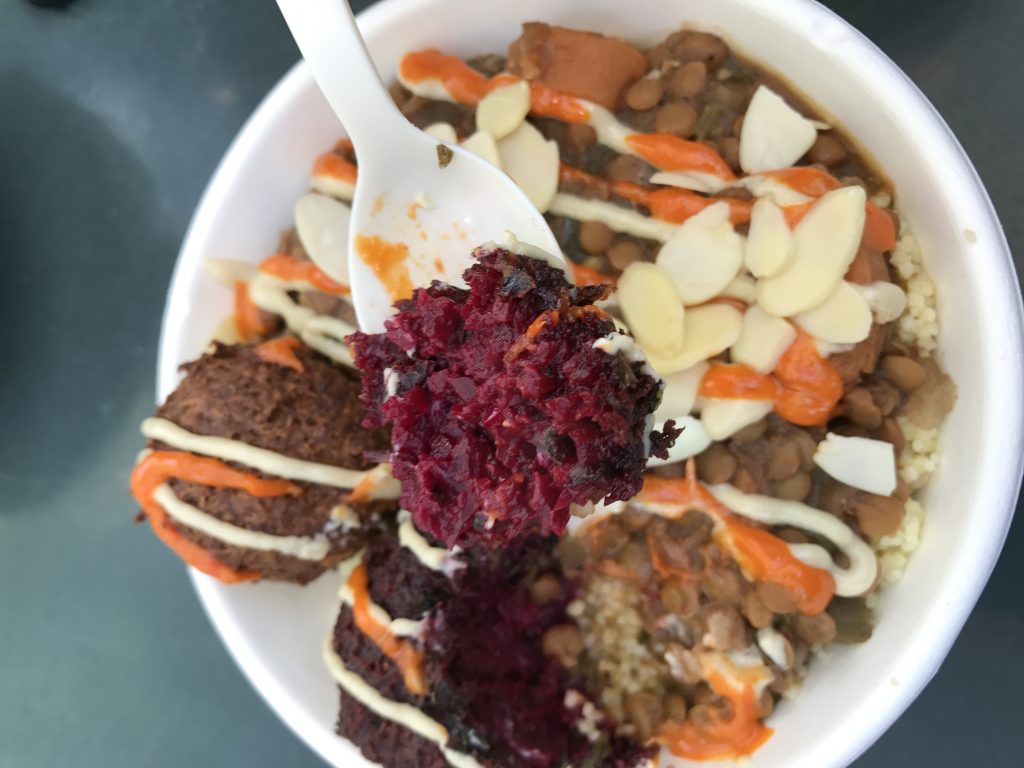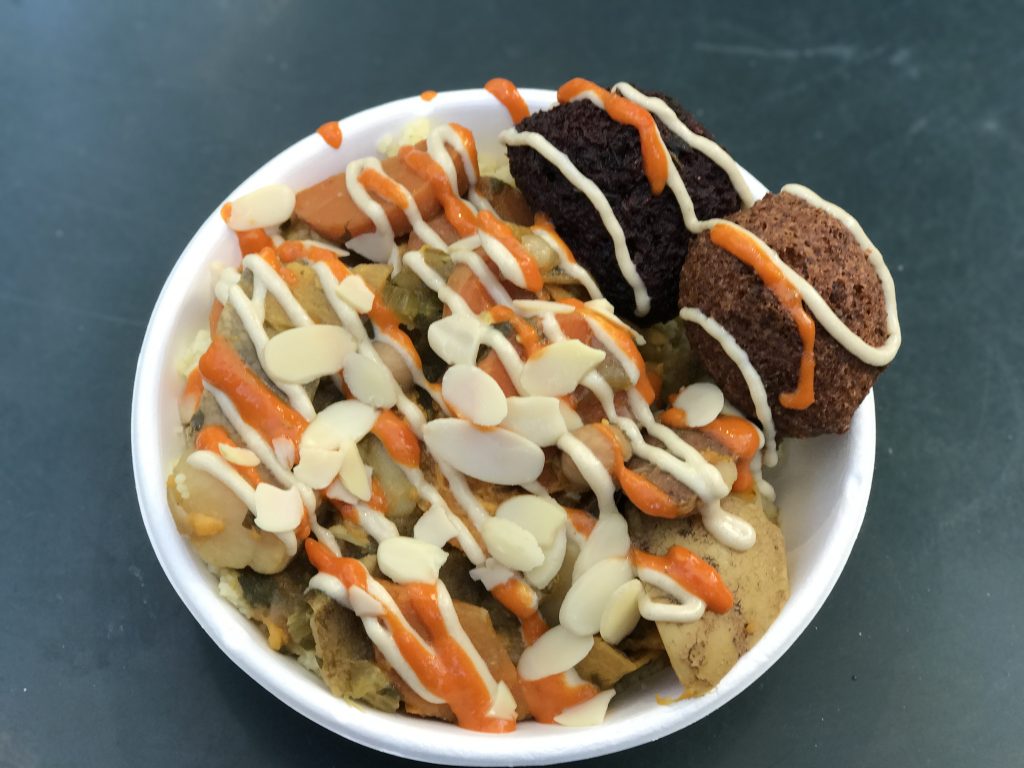 The Israeli & Middle Eastern food stand features fully vegan bowls of couscous, topped with one of two "soups" – traditional Moroccan veggie or French Lentil, topped with their unique veggie balls including beet & cauliflower, topped with tahini & spicy sauces, plus slivered almonds.
The vegan stand also has gluten free options as well.
Bowls range from $10-16 based on size.
The stand is open Monday – Friday: 11am-8pm; Weekends closing at 8pm.
Kosher certification by Rabbi Steinberg (Cup-K).