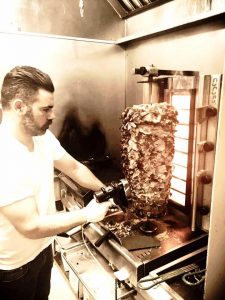 This past January, a new kosher restaurant opened in Norfolk, Virginia: Mr. Shawarma, which is serving up fresh Middle Eastern cuisine for locals and tourists to enjoy.
The eatery serves fresh schwarma, grilled chicken, schnitzel, hummus, and falafel. A variety of Israeli style salads are also available.
Hours of operation are Sunday-Thursday from 11am-9pm, and Friday from 11am-3pm.
Mr. Shawarma is certified by the Vaad of Tidewater.