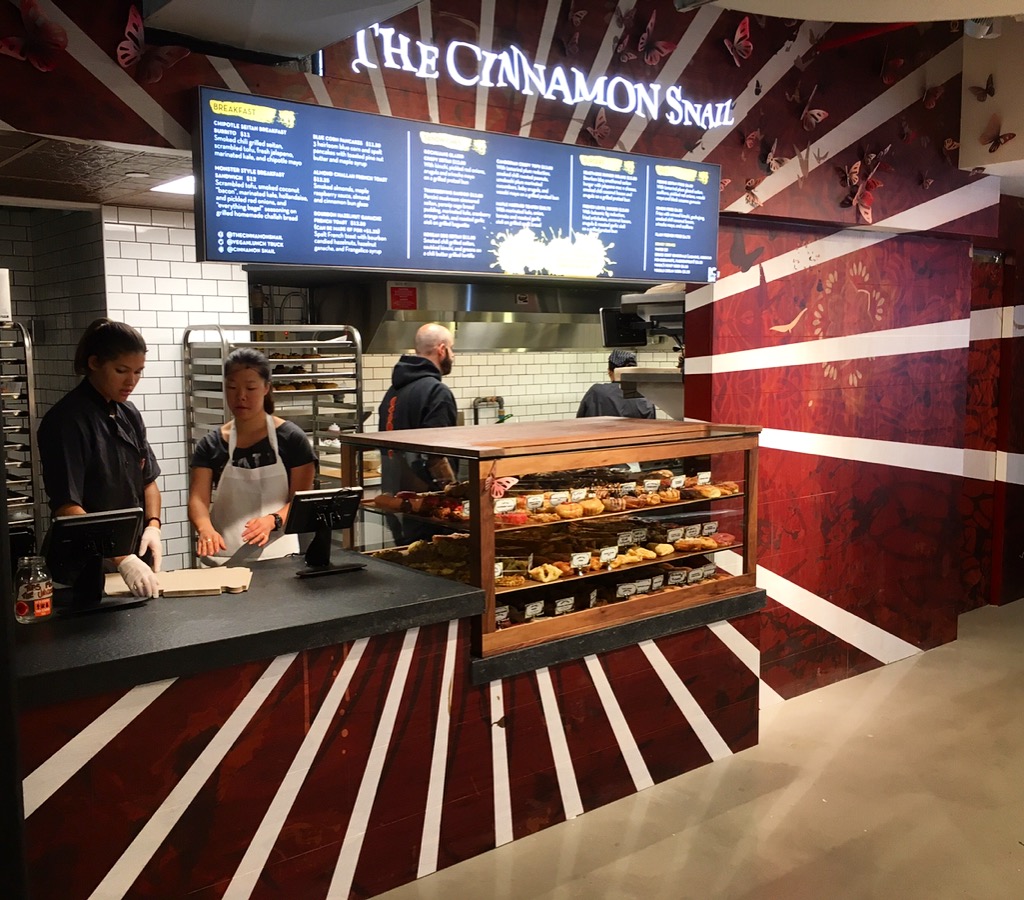 The kosher vegan eatery & food truck, The Cinnamon Snail, has opened up another location in NYC, this time inside another food hall. (Cinnamon Snail at the Pennsy is the first food hall location, located in midtown).
Located inside City Acres Market downtown, the Cinnamon Snail offers the same favorites as its food truck, and some new items: French lentil burger, Cambodian Crispy Tofu, Almond Challah French Toast, Kimchi Fries, and much more. Here's their full menu.
This location is open 8am-9pm daily.
Kosher supervision for The Cinnamon Snail is by IKC.