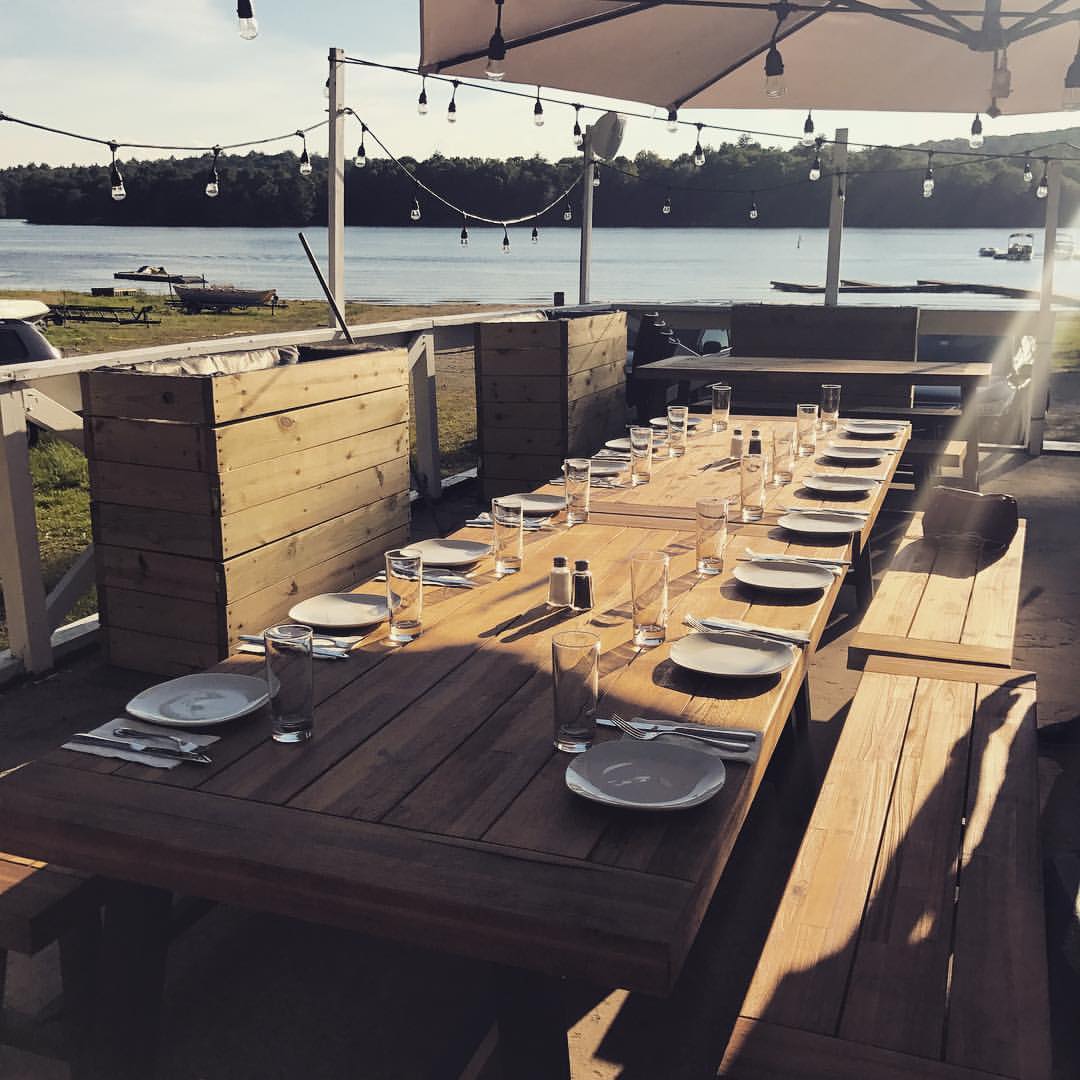 Earlier this month, a brand new dairy restaurant has opened in the Catskills, just in time for the summer crowds. Starlight Cafe overlooks the lake at Starlight Marina in Monticello, lending itself to beautiful views overlooking the serene waters below for diners to enjoy.
Appetizers offered include mozzarella sticks, salmon ceviche, truffle parmesan fries, stuffed champignon mushrooms, and much more. Fish items grilled salmon, grilled tuna, whole St. Peter, shallot sea bass, Starlight trout, sol, and tilapia.
There are also many salads, pastas, wraps, and paninis to choose from.
For dessert diners can enjoy chocolate souffles, Belgium waffles, and a variety of cheesecakes.
CLICK HERE FOR FULL STARLIGHT CAFE MENU
Hours of operation are Sunday-Wednesday from 11am-10pm, Thursday from 11am-1am, Friday from 10:30am-3pm, and Saturday from 10:30pm-1am.
Starlight Cafe is certified by Rabbi Yisroel Gornish and is Cholov Yisroel.