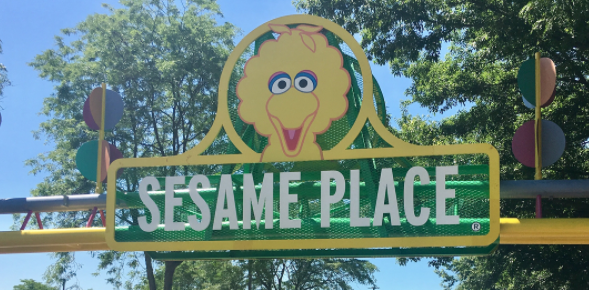 For families visiting Sesame Place, especially kosher families or ones with specific dietary needs, it is imperative to know that the park has enacted a very strict no outside food policy, which it is actively enforcing upon entry.
Those entering the park may only bring in snack-size, unopened packages into the park. This means that homemade sandwiches, cut up veggies, your self-made 'peckalach', etc. will be barred from entering the park grounds by guards at the gates who may ruffle through your bags.
Families will be allowed to leave the park to go eat in the parking lot and picnic areas, and be allowed to return into the park with a hand stamp.
Full rules from the park can be read on their handout sheet here: Sesame Place Food Rules
---
Sesame Place does offer kosher meals that can be picked up at Elmo's Eatery but they must be ordered in advance, and sometimes getting through to someone can be a challenge. We've tracked down a member of their staff who has been helpful and can take orders.
They're heated frozen meals from the brand Spring Valley and they are certified kosher OU Glatt. Here are the options at $11.99 per meal:
Herb Roasted Chicken Leg
Baked Tomato Herb Fish
Salisbury Steak
Yankee Style Pot Roast
Spaghetti & Meatballs
Roasted Turkey Breast
Contact Dianne Jones from Sesame Place to help with your order.
---
TIP: Get to the park early for a parking spot near the entrance. It can take a long time to get back to your car if you're parked further away and require the tram. 
TIP 2: For those who want a kosher meal near Sesame Place, check out World of Falafel.
---
Image by Instagram user candiileah 
H/T  Tiffany R. & Shuli R.