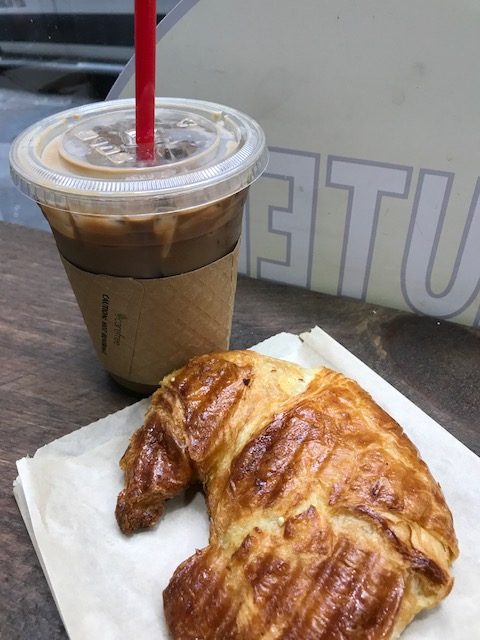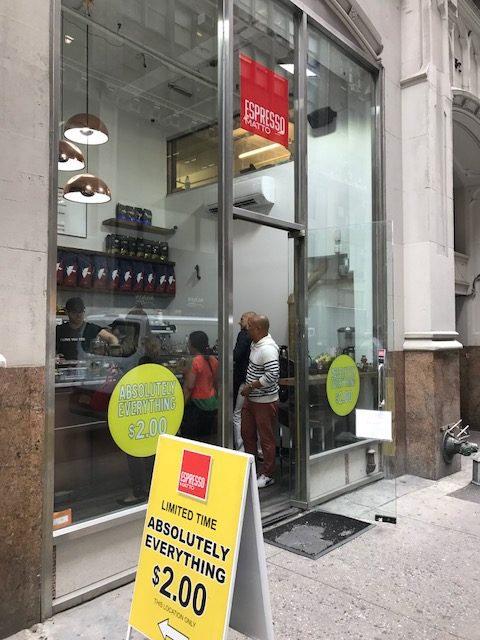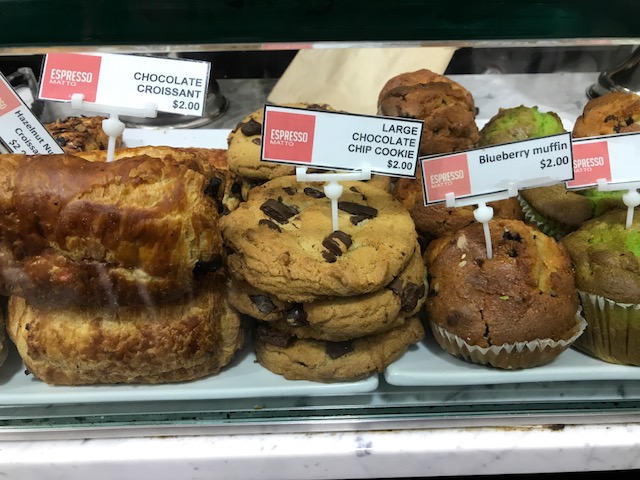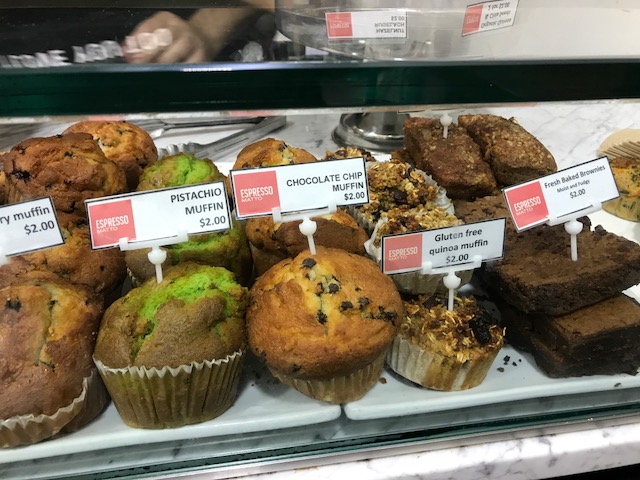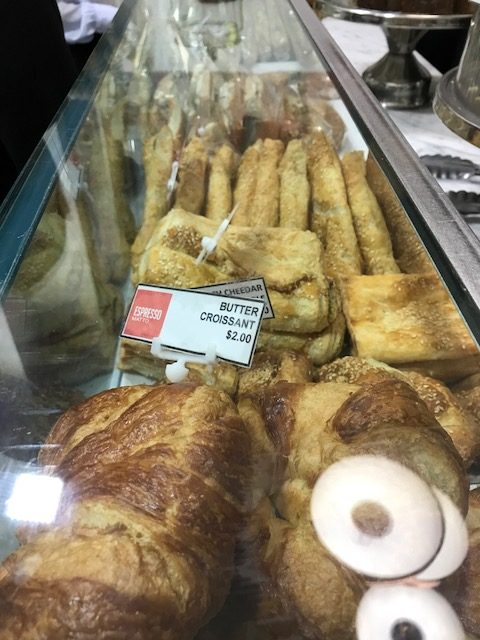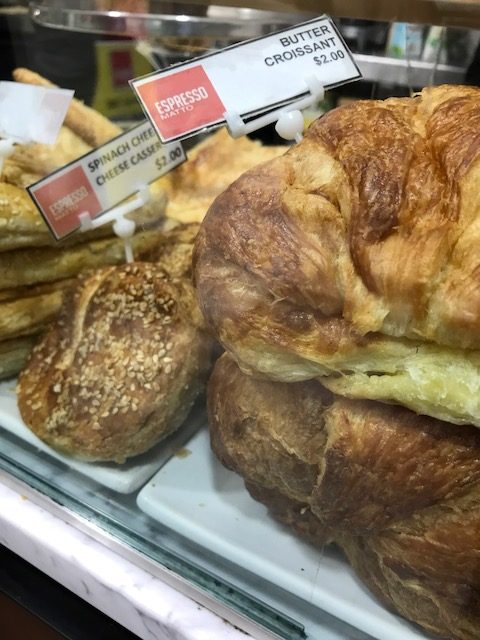 The coffee chain Espresso Matto has been opening up locations over the last few months and has recently grabbed the attention of kosher consumers for two reasons: 1) They have a kosher certification in the window & 2) Everything at the shop is $2 flat!
With multiple locations in Manhattan, the newest location opened up in midtown and is extremely small, with standing room only for at most 4 people. Despite its small size, the cafe packs a lot of $2 products in the store offering everything from hot and cold coffees, lattes, and cappuccinos, to half sandwiches on bread or ciabatta, to a large array of pastries including cheesecake, rugelach, croissants, muffins, and cookies (all of which they will heat up for you upon request), and more.
There are 6 Espresso Matto locations currently in Manhattan:
252 West 37th St

201 West 21st St

3495 Broadway

8 West 46th St

510 5th Ave

530 Columbus Ave
Kosher certification for Espresso Matto under Cup K, Rabbi Steinberg.