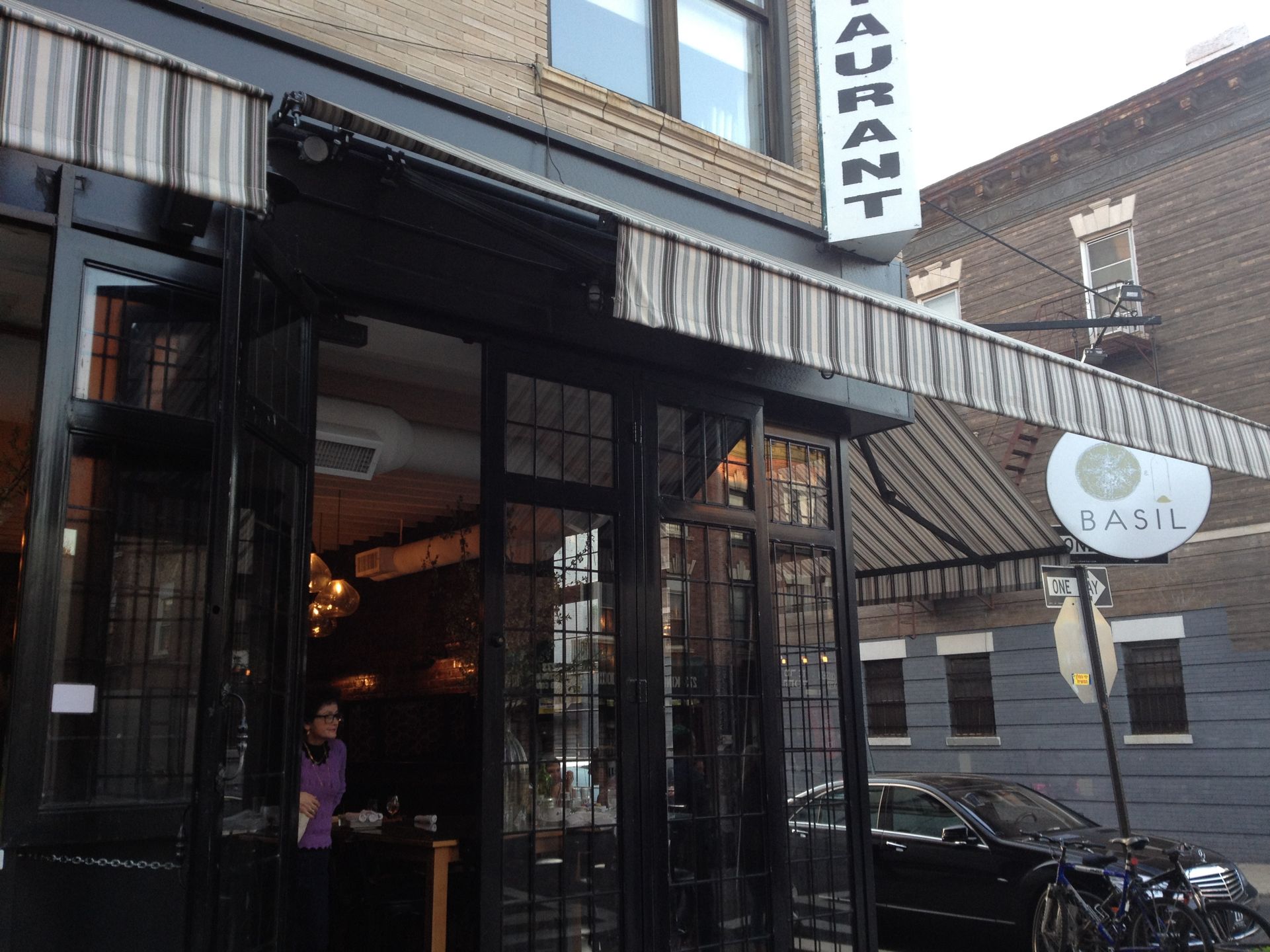 Yesterday, major kosher certifier, the OK, removed its hashgacha from the long standing kosher restaurant Basil in Crown Heights, Brooklyn.
Here are statements made by both sides and the current situation:
We are sorry to say that the OK removed their brand of kosher certification for a misunderstanding of issues not related to Kashrus. We are working diligently to obtain a new high level certification. In the interim, Basil will continue providing the highest standards of kashrus under the self certification of Menachem Mendel Schneerson son of Harav Sholom Ber Schneerson OBM of Kehilas Bais Schnei-Or, with Mashgichim on premises from open to close. We assure our customers that all products and ingredients used are strictly Kosher, Cholov Yisroel, Pas Yisroel and Bishol Yisroel. We will keep you posted!
This essentially means that they are staying open and "self certifying" with Rabbi Schneerson (not 'the Rebbe') who has a financial stake in the company, as they search for a new hashgacha.
The OK issued a follow up statement on their Facebook page:
Basil NY violated the Kashrus Standards of their contract with OK Kosher.

They were not willing to maintain the standards that are required under the Certification Contract.

Therefore we had no choice but to remove our certification.
Basil attempted to clarify here:
Due to a big misunderstanding, the OK abruptly removed their certification because the building's landlord performed maintenance work outside of Basil on Shabbos. For an odd reason, this was misconstrued as Chilul Shabbos on Basil's part. To reiterate, none of our Kashrus standards have been compromised in the slightest. Thank you for your continued support.
The OK is allowing consumers to call for more info by calling Rabbinic Coordinator Rabbi Weinfeld during business hours (9-5) at 347-515-3232.
As with any dispute, there are likely many sides to the story beyond what is being said in public.
For now, the restaurant is remaining open under self-certification and searching for a new kosher certifier. We will keep you posted once that is announced.