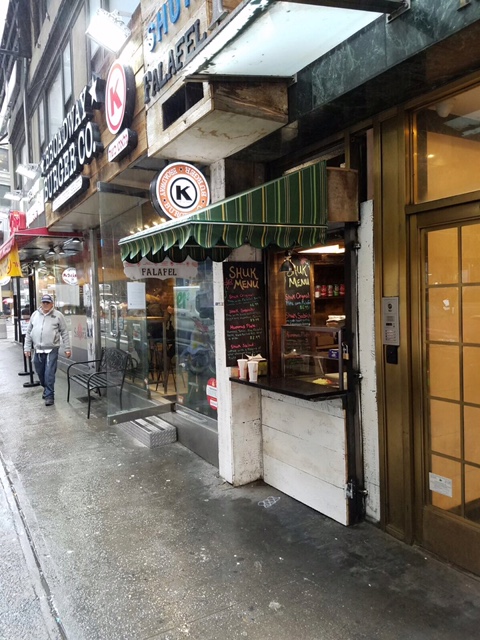 The owners of Broadway Burger Co & Sakura of Japan are truly maximizing their space on W37th street right off of Broadway by launching a small falafel stand next to the burger joint.
Shuk Falafel opens today and is serving a limited menu of pitas with Falafel or Sabich, a Hummus plate, and a salad option. Expect the menu to expand in the near future. [Click for menu]
The stand does not offer seating, but there is nearby seating on Broadway a few steps away.
As with the other two restaurants next door, Shuk Falafel is kosher supervised by the OK.