The LA-based kashrut agency, Kosher LA, announced late yesterday that privately owned franchise Coffee Bean and Tea Leaf shops were no longer mandated to maintain their kashrut for the foods offered on display. Until now, corporate CBTL has mandated that all stores only sell kosher food and maintain a hashgacha. All corporate owned stores remain kosher certified.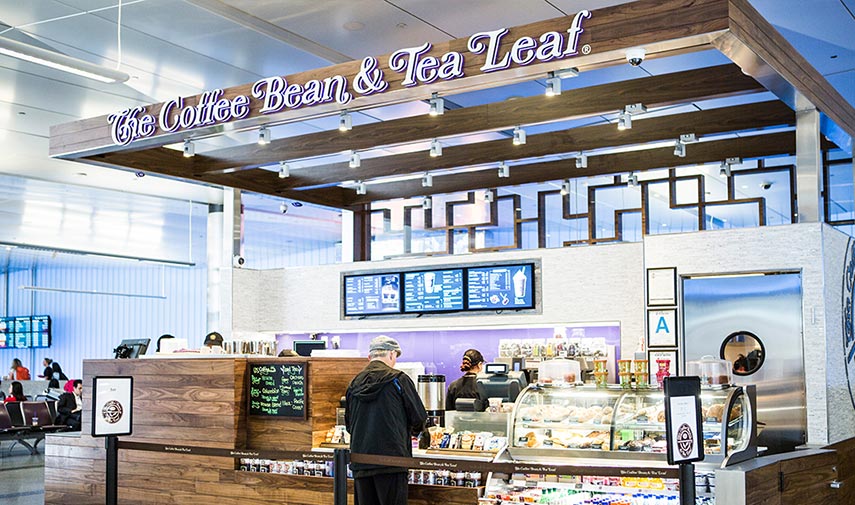 As a result, 6 CBTL branches in the Los Angeles area have opted out effective immediately and are no longer kosher, with a 7th location becoming non-kosher later this year:
​USC Roland Building
USC Cinema
LAX Terminal 1
LAX Tom Bradley International ARRIVALS
Paramount Studios
Santa Barbara Airport
LAX Terminal 5 will opt out as of May, 2017
The loss of 3 LAX Coffee Bean stores and the Santa Barbara Airport as kosher will certainly be hurtful to travelers that relied on it. On the positive side, CBTL has a total of 6 locations at LAX, so there still remains 3 kosher branches there.
All other stores which have been certified as Kosher remain so, however, customers should be vigilant and check for a Kosher LA certificate when they visit.
To be clear, the only items that will no longer be kosher at these stores is the food items. Presumably nothing has changed with the coffees and powders used in the drinks. These stores can be considered like a Starbucks in that regard.