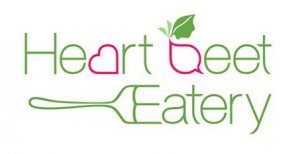 Forest Hills has opened its first-ever kosher vegan restaurant. Heart Beet Eatery offers a variety of dishes from different cuisines — from sushi to pizza.
Vegan sushi dishes will be made with avocado, tofu, beet, apple, sweet potato, cucumber, and more. There is a nice variety of pizza available. Pizzas will be made with different vegan cheeses and vegetables. The Metropolitan Pie is made with pesto, portobello mushrooms, cartelized onions, ricotta cheese and fresh herbs. The Greek Pie consists of roasted red pepper, marinara sauce, zucchini, eggplant, cherry tomato, black olive, feta cheese, and fresh herbs. Other pies come with Italian sausage, ricotta cheese, mozzarella cheese, and more.
Burgers come with baked fries or a house salad. The patties are made out of black beans, falafel, or portobello mushrooms.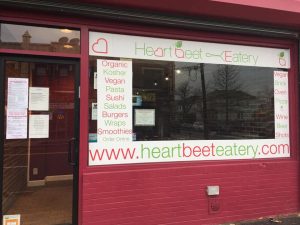 Salads, bowls, wraps, and soups are also on the menu. Fresh and frozen fruits are blended for smoothies. Apples, oranges, carrots, and other fruits and vegetables are squeezed for a fresh juice drink.
Hours of operation are Sunday-Thursday 1pm-9pm.
Heart Beet Eatery is certified by Vaad Harabonim of Queens (VHQ).