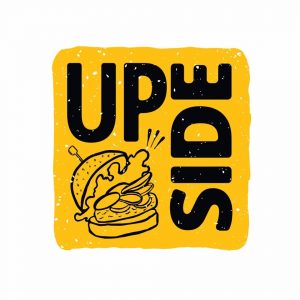 An exciting new restaurant recently opened in "Boro Park" in the last few weeks. UpSide Craft Burgers combines the fun atmosphere of fast food restaurants with the quality of fine food ones to provide an enjoyable and memorable dining experience –> Tips are not required.
Menu items include tacos, meat sandwiches, craft burgers, salads, and desserts.
The Sunny Side craft burger features, as the name implies, a sunny side egg drizzled with truffle aioli, lettuce, pickled onions, crispy onions, avocado, cured lemon, and lamb bacon. The UpSide Burger comes with pulled beef, honey barbecue, pickled chips, lettuce, tomato, crispy onions with house sauce.
Sandwich items are just as exciting. Roasted Lamb comes with avocado, pickled turnip-radish, mint cilantro, mustard vinaigrette, and avocado oil. The Ginger Chive Grilled Chicken is filled with arugula, cherry tomato, avocado, crispy onions, lamb bacon, Thai basil, garlic aioli, and mustard vinaigrette.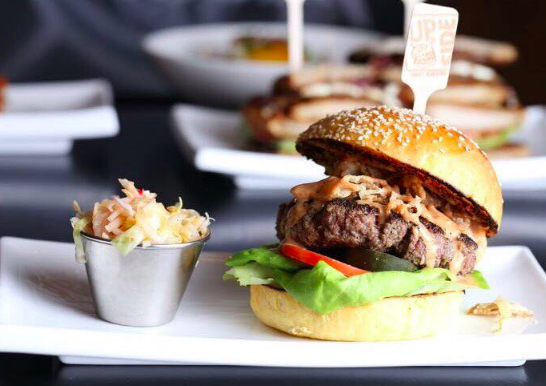 For dessert, diners can choose from molten chocolate cake, French beignets, cheesecake, and chocolate egg rolls.
Open Sunday – Thursday 5:30PM – 11:00PM.
UpSide Craft Burgers is certified kosher by the Tarnipol Beis Din.