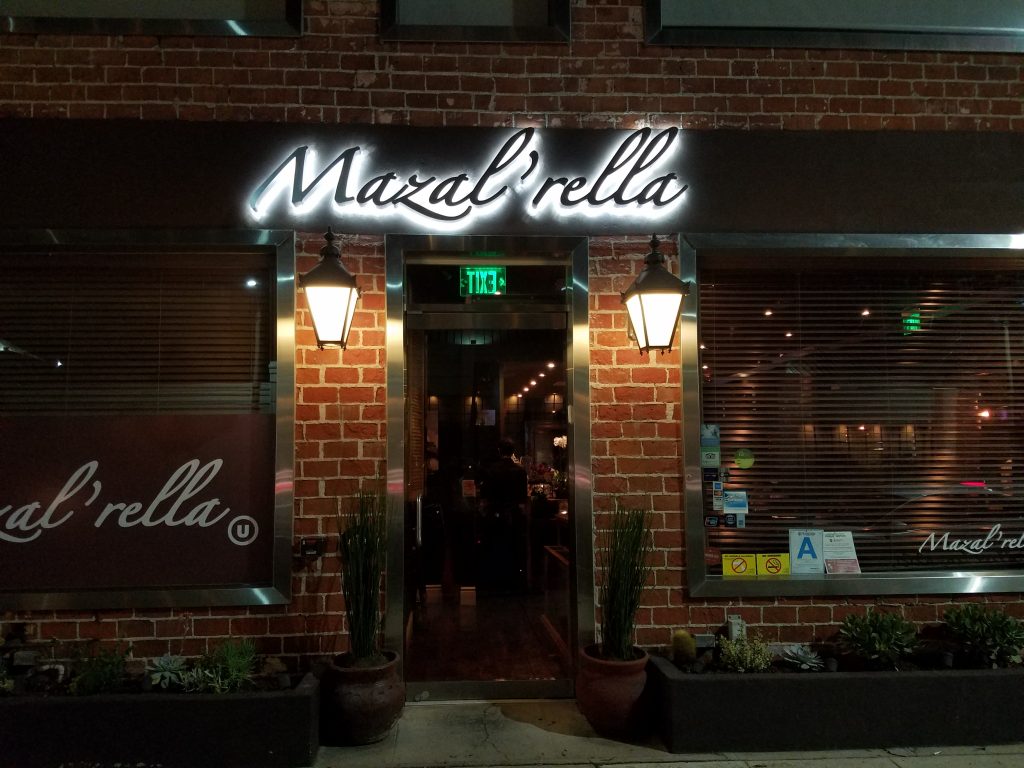 Having just opened its doors in Beverly Hills, California, we sent a YeahThatsKosher contributor, Alon Asefovitz to Mazal'rella to let us know what people can expect at this new dairy restaurant: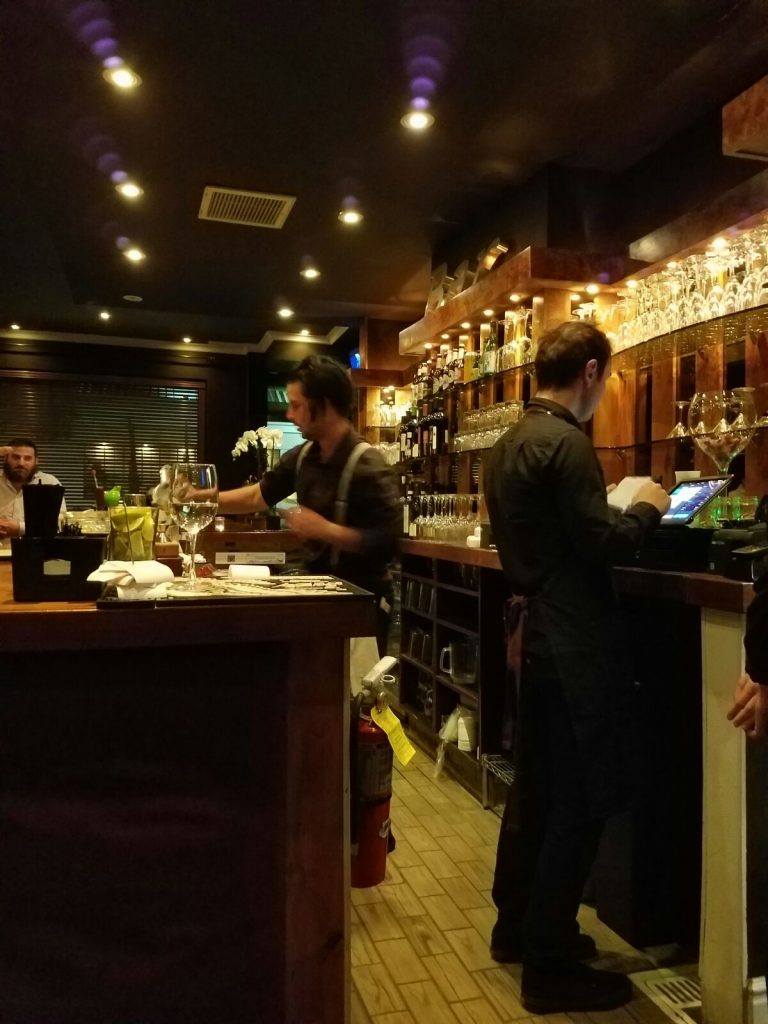 We had the opportunity of attending Mazal'rella before their official opening and wanted to offer a few thoughts on what you can expect there:
We loved Mazal'rella's location, situation directly across from swanky SLS Hotel. The area is very close to both Pico and LaBrea (Uber Pool cost us $4.80 one way from the La Brea area). There was a nice small section outside where one can be seated for some al fresco dining.
The interior ambiance is nice, although it could use slightly more light, it gave us that personal/romantic feel. Despite the size and crowd, you could easily focus on the person in front of you and have a conversation with them without hearing everything around you. The bar looks good despite no liquor license yet. The restaurant is under the OU so I'm assuming only mevushal wines will be served. The drink was a champagne mojito, really tasty and refreshing, especially considering the lack of liquor license and prevention of using other forms of alcohol. They also serve sake and a variety of wines, etc.
The mushroom toast used 4 types of mushrooms with a creamy sauce, topped with truffle oil and a runny egg. An absolute treat! Left a clean and refreshing taste. All cooked to perfection.
The fish was a cured salmon bruschetta, well seasoned with a nice balance of acidity coming through. Flavors were a nice combination.
The last dish we tried was the spaghetti: It was cooked perfectly and a nice portion size but felt it was slightly overdone with the black pepper. Good balance of flavors otherwise and portion size.
They are soon going to open for brunch and also motzei shabbos looking at closing at 2am in a few weeks. Mazal'rella offers brunch every Sunday from 10:30 am to 3 pm.
Kashrut under the OU.