The famous pair of bakeries serving bagels, challahs, and other pastries in NYC's Penn Station, Zaro's Family Bakery, has lost its hashgacha effective immediately from Rabbi Harry Cohen, chief certifier of OKS. Zaro's also has locations at other transit hubs including multiple stands at Grand Central Terminal, Newark Penn Station, Fulton Terminal, and a location in the Bronx.
Zaro's was removed from the OKS website earlier today and is no longer certified kosher, even if certificates are physically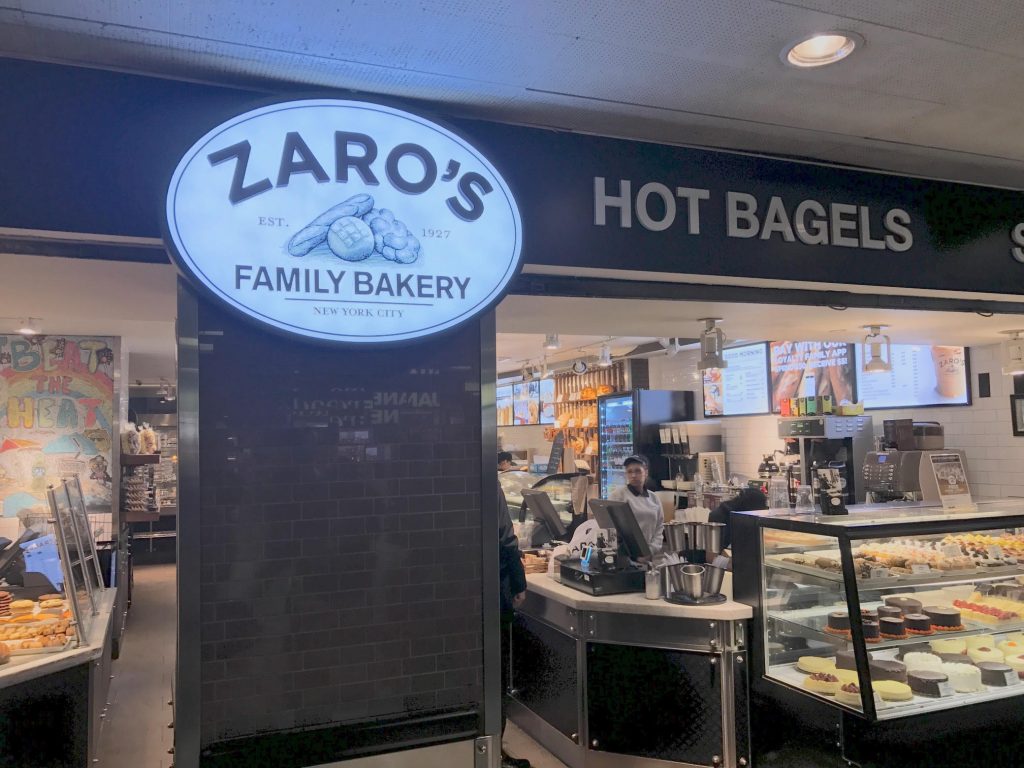 displayed at the Zaro's bakeries.
While the bakery had come under flack in the past for serving non-kosher sandwiches, its hashgacha on baked goods remained intact by OKS. The current issues leading to the kosher certifier's removal involved the bakery's insistence to include dairy ingredients into its challot, which is understandably an issue since most Jews eat Challah with a meat meal. There's likely more to the story than we know at the moment, but the important thing to know is that Zaro's is currently without kosher supervision.