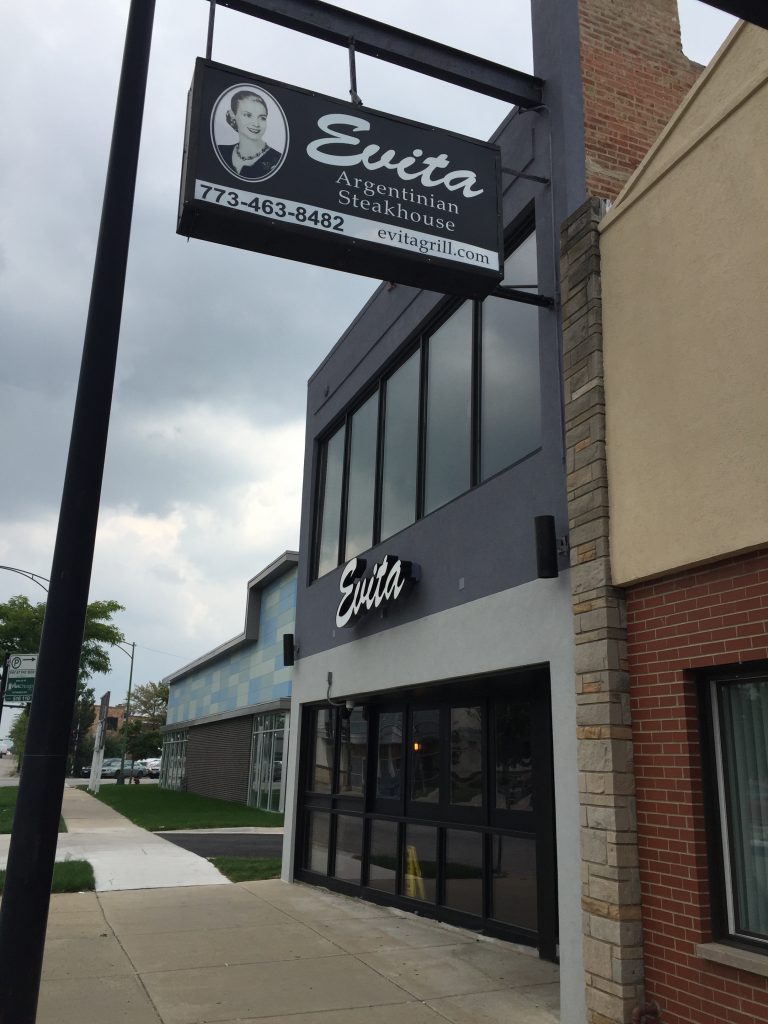 A kosher Argentinian steakhouse is coming to Chicago this week, with its soft opening this Thursday September 1st, Evita Grill seeks to add to the growing kosher options in the Chicago suburbs. Located on the cusp of West Rogers Park and Lincolnwood (not far from Skokie), Evita Grill is bringing traditional Argentinian delicacies to the Chicago kosher community.
We received a sneak peek at the unfinished restaurant menu, which will include items from a cross-section of Argentina's regions, including the following dishes:
From Patagonia – CHICHARRON DE CODERO: crispy lamb cutlets  with mint chimichurri  and fried polenta tower
From Litoral – 

BROCHETTES DE POLLO Y MANGO: Sweet lime glazed chicken skewers with red basil, spinach, and grilled mango

From Noroeste y Cuyo – 

CRÈME BRULEE: Vanilla and cinnamon crème brulee with almonds crocant

From Centro – 

MILANESA CON FRITAS: breaded veal with house cut French fries and two sunny side eggs. The most classic and famous dish in Buenos Aires.

… plus many other unique and exotic options inspired by Argentinian cuisine
The restaurant's interior is a rustic wooden landscape from floor to ceiling, with old-style lighting included, seating approximately 50 guests.
Kosher supervision under the CRC.