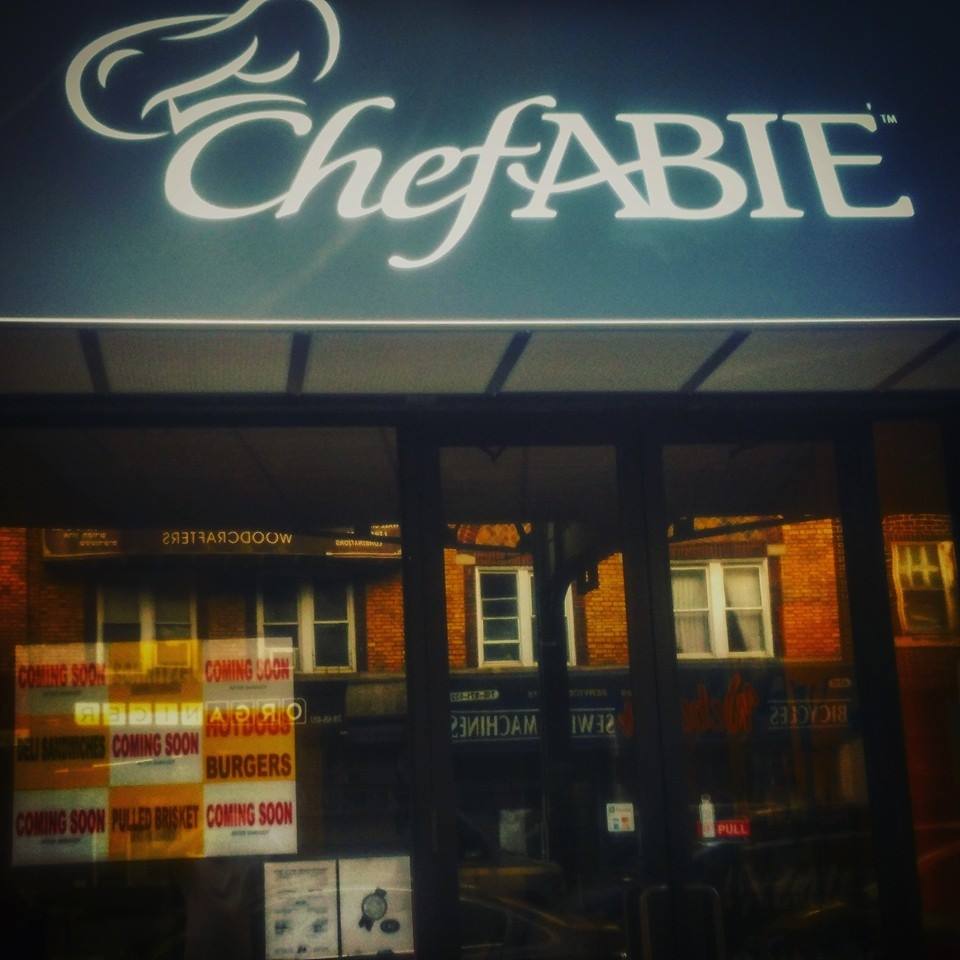 Officially opening this Wednesday, Chef Abie Sandwich Shop is a new fleishig joint in Borough Park, Brooklyn, serving burgers, hotdogs, deli sandwiches, hoagies, pulled brisket, with lots more options including salads, soups, sides, etc.
Click here for Chef Abie's menu.
It seems that Chef Abie's food will also be available for catering events as well.
The shop is open from 12pm–10:30pm Sunday through Thursday only.
Kosher certification under the CRC (the local Chassidishe hechsher, not Chicago's CRC).