UPDATE: We've learned that these 2 restaurants are actually existing restaurants run by the Chabad that share a dining room but have two separate kitchens. The restaurants have had a rebrand. We did not mean to mislead that these were entirely new restaurants.
---
On the Canadian side of Niagara Falls, 2 new kosher restaurants have opened this past week to serve the summer crowds at the popular tourist attraction and beautiful natural wonder. Both restaurants are located on the main level of the Chabad Jewish Welcome Centre in Niagara Falls, ON. [Scroll down for map location]
These restaurants are only open for the summer tourist season, so please take note of the dates listed below.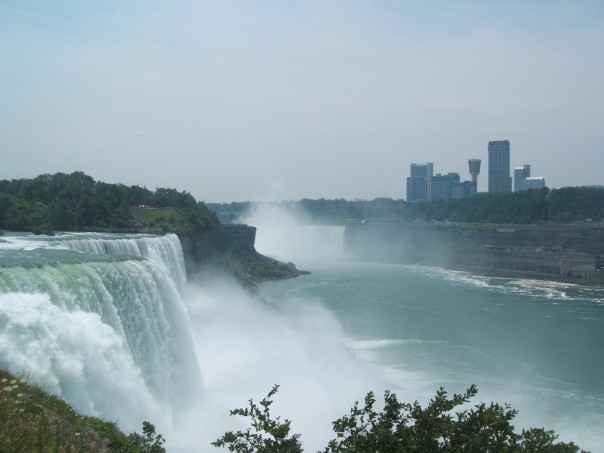 Top Nosh – kosher pizza & dairy restaurant

Prior to July, Top Nosh is open 12pm to 6pm. From July 1 through August 31 the restaurant is open 9am – 10pm Sunday – Thursday, Fridays from 9am–2pm, and is closed on Shabbat.
The menu for Top Nosh includes pizza, salads, breakfast items, pasta, fish, and sandwiches.
Kosher Supervision is under Rabbi Zalman Zaltzman, Regional Chabad Shaliach Niagara.  Chalav Yisrael, Pas Yisrael, and Bishul Yisrael are observed. Also under the COR.

Taste – fine dining kosher meat restaurant

Taste's menu includes a limited menu of contemporary dishes, albeit with minimal selection offering only 4 appetizers, a soup, salad, 3 mains, and dessert.
The restaurant is open Sunday – Thursday 6–10pm and is closed Fridays and Shabbat.
Reservations are recommend.
Kosher supervision under the COR.