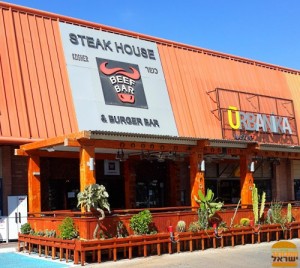 Netanya is quickly becoming a vacation destination in Israel for Israelis and internationals. The kosher culinary scene has really stepped up around the city to meet that  demand. Not only has the city seen an increase in kosher restaurants, most of the old hotels have started to renovate, and new ones are being built.
So with that in mind, next time you find yourself in or near Netanya, here are some of the best restaurants the city has to offer:
Beef Bar Steakhouse
In the Poleg Industrial Park, you will find many different restaurants. The one that stands out the most is the Beef Bar Steakhouse. The steakhouse is unique for a few reasons: the décor is very modern: industrial and comfortable, all the meats are aged in house, and the service there is top of the line. The chef knows exactly how to cook a steak, with the sides and desserts, both made in-house, being spectacular!
Kosher Rabbanut Netanya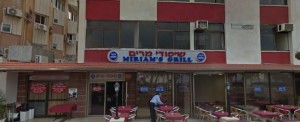 Miriam's Grill
One of Netanya's oldest establishments is Miriam's Grill. Located in the city center and near the beach, Miriam's Grill is known for their homemade Moroccan style cuisine. Everything is made in-house and the staff makes you feel at home too. In the classic Israeli style steakhouse, you will get meats grilled to perfection with salads and bread that are as fresh as they come.
Kosher Rabbanut Netanya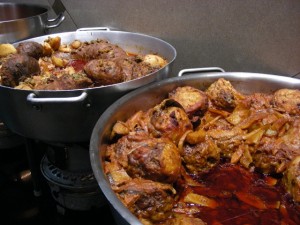 Chacho
Another Netanya establishment that has been around for a long time is Chacho. Chacho is a Tripoli (Northern Libyan) style restaurant where you will find authentic Libyan food. You can find dishes like "Mafrum" – Libyan meatballs slowly cooked with potatoes, "Asbana" – Libyan style sausage made with a natural casing, stuffed with meat and rice and a dish like "Chrymeh" – any type of fish cooked in a spicy tomato sauce. All of these dishes are slow cooked over a low flame, which are put on the fire very early in the morning and is cooked to perfection by the time you sit down for lunch.
Kosher Rabbanut Netanya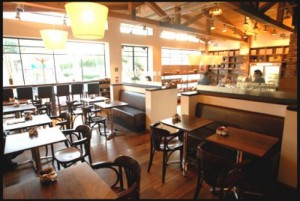 Breado
Breado is a very unique type of dairy restaurant which doubles as a bakery that specializes in artisan breads. The minute you walk in you are overwhelmed with the smell of fresh loaves of bread. The menu at the restaurant isn't anything to sneeze at either offering a great variety of fish dishes and pastas, including vegan options. According to some of the locals, Breado is Netanya's finest dairy restaurant.
Kosher Rabbunat Netanya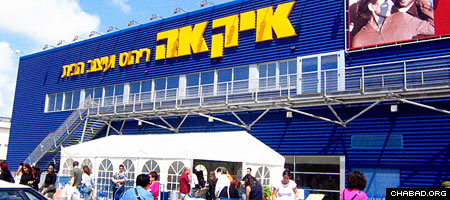 The Ikea Restaurant
The notion of this option may seem comical, but the restaurant in the home decor giant, IKEA, is awesome. The kosher restaurant in IKEA is one of the only places you will get kosher Swedish meatballs, real Norwegian salmon, and a coffee table for your living room. It's straight-up fast food, but delicious nonetheless.
Kosher Rabbanut Netanya