Our last update on keeping kosher in Charleston, South Carolina came in 2010, and while the advice things to do still remains true today, the kosher scene has definitely changed, for the better.
This past winter break, instead of heading down to Miami, my family decided to take an alternative route, and a more frugal one, but no less exciting as Charleston was rated the #1 city in the U.S. by Conde Nast readers for 4 straight years. Hopping on a quick, and cheap, JetBlue flight from NYC, we spent 6 days down south, mainly in Charleston, but also on a 1.5 day side trip to Savannah, GA (only a 2 hour drive from Charleston).
I'm hoping that the following info could help you plan a short getaway (with or without the kids) to Charleston, or even take a detour off of I-95 on road trip down to Florida.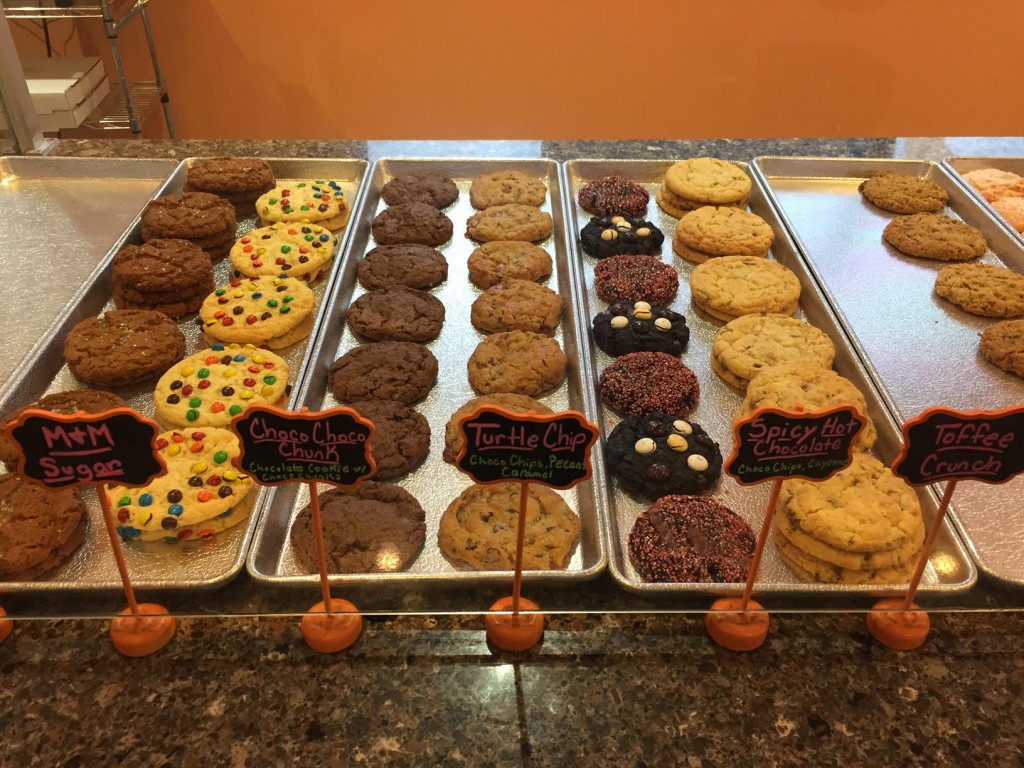 Kosher Info:
Until a few weeks before my trip, there wasn't a full fledged kosher restaurant in Charleston. There was however a very unique spot in the center of the city named King St. Cookies (under the Orthodox supervision of the Kosher Commission of Charleston (KCC)). True to its name, KSC is a cookie shop on King St., but really, it's a godsend savior for kosher consumers. It's the only place in town open early enough to grab kosher breakfast, which we did multiple times since it is walking distance to many of the city's centrally located hotels.
Breakfast options includes an array of bagels served with hot eggs or cream cheese, as well as coffee & chocolate milk served all day long. The true star of KSC was the cookies. With a couple dozen flavors available at any given time, including a few gluten-free options, this is a great place to grab a snack, and stock up for your day wandering around Charleston.
There are so many options that I recommend trying a bunch. There's no wrong way to go. (Locals will tell you the same)
King Street Cookies is open weekdays from 8am–10pm (or later if busy) and on weekends from 9am–10pm (or later if busy). The shop is a popular spot for the students of nearby College of Charleston.
(more pics below)
Speaking of the College of Charleston, merely 2 weeks before my arrival to the city, the campus's Jewish Studies Program opened up a kosher dining hall named Marty's Place on campus, very close to King St. and the center of town. The dining hall is open to all students and non-students alike. Marty's Place is fully vegan / vegetarian, but offers tasty and filling options and affordable prices, so there's no harm in ordering multiple items for a taste. Click here for the menu
I enjoyed nearly all of the items I tried. Here's a list of items we tasted over a couple meals there:
Napoleon Burger (ground portabello mushroom & quinoa burger)
Black Bean Torta (w/coconut chipotle mayo)
Lentil Tacos (topped with a carrot jicama slaw)
Zucchini Noodle Bolognese – served with Garlic Pita
Noodle Bowl – whole wheat linguine served in a miso broth w/ a choice of up to 5 veggies: scallions, carrots, bean sprouts, kale, edamame, red pepper, and broccoli
Vegan Mac & Cheese
Hummus & Pita
Carrot Jicama slaw
Sriracha Cauliflower
Click here to read my full review of Marty's Place. The dining hall is also under the kosher supervision of the Kosher Commission of Charleston (KCC).
NOTE: Marty's Place is currently only open when students are on campus (for now). In accordance with CofC's summer hours, the dining hall is closed until August 22nd, 2016. They are working with the school's admin to keep it open year round. 
These are the only two strictly kosher eateries in Charleston, BUT, there are a couple other options: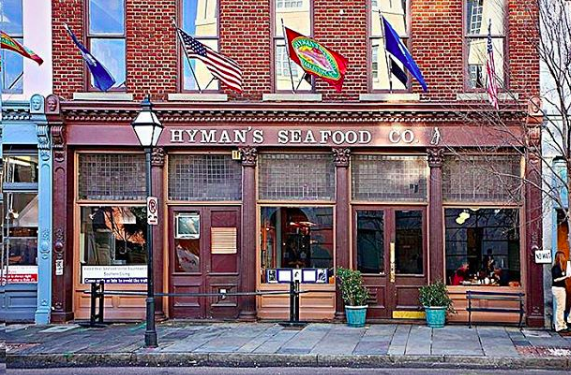 Hyman's Seafood is a popular Jewish-owned traif restaurant in Charleston. The non-frum owners are involved with the local Chabad who prepares kosher meals, triple wraps them, freezes them, and are eventually reheated and served to kosher diners who eat at the restaurant.
This is a pretty big deal for locals and travelers alike. With the dearth of kosher options, and with the amount of business meetings that take place here, having kosher options at another place in the city is definitely helpful. In terms of the quality of the food, it is definitely a step up from reheated airplane meals, and it definitely beats being a strict vegetarian for a week, but it's no substitute for a proper hot fleishig meal. Click here for the Glatt Kosher menu @ Hyman's Seafood.
If you're in town and need a change of pace, this is definitely a unique experience, kosher or not. Kashrut is under the local Chabad in Charleston.
For those who don't want or need a restaurant-type dining experience, there's Dining In, a kosher caterer out of the JCC of Charleston, about a 15 minute drive from downtown. Dining In offers travelers a few options for keeping kosher in Charleston:
Boxed Lunches are great for those who want to spend the day out on the town, or touring a nearby plantation. Boxed Lunches menu
Individual Meals can be ordered for weekday dinners or Shabbat meals, but are to be served cold or room temperature. Individual Meals menu
A La Carte items are meant for bigger orders, but are designed to be heated up in an oven if you have access to one. A La Carte menu
We ordered 2 boxed lunches for our flight home (ate them at the airport as dinner). Since we ordered it last minute, the chef made us some Salmon Salad wraps with a side of Israeli salad and chopped up strawberries, which were all delicious and filling.
Dining In also offers Shabbat menus for locals who don't feel like cooking, but those too can be options if you have the necessary setup wherever you are staying. I highly recommend also ordering some Challahs as the Dining In chef is also an amazing Challah maker. We were lucky enough to have a Shabbat meal at the home of the Dining In proprietor who not only cooks a great meals, but whose challot are spectacular. You can order challahs here, but they must be picked up from the JCC.
Dining In does deliver for a fee (if you have a car, it's not a far ride to pick the food up). It is recommended to order at least 1 week prior, but shorter lead times may be accommodated as well. 
Kashrut for Dining In is under the KCC.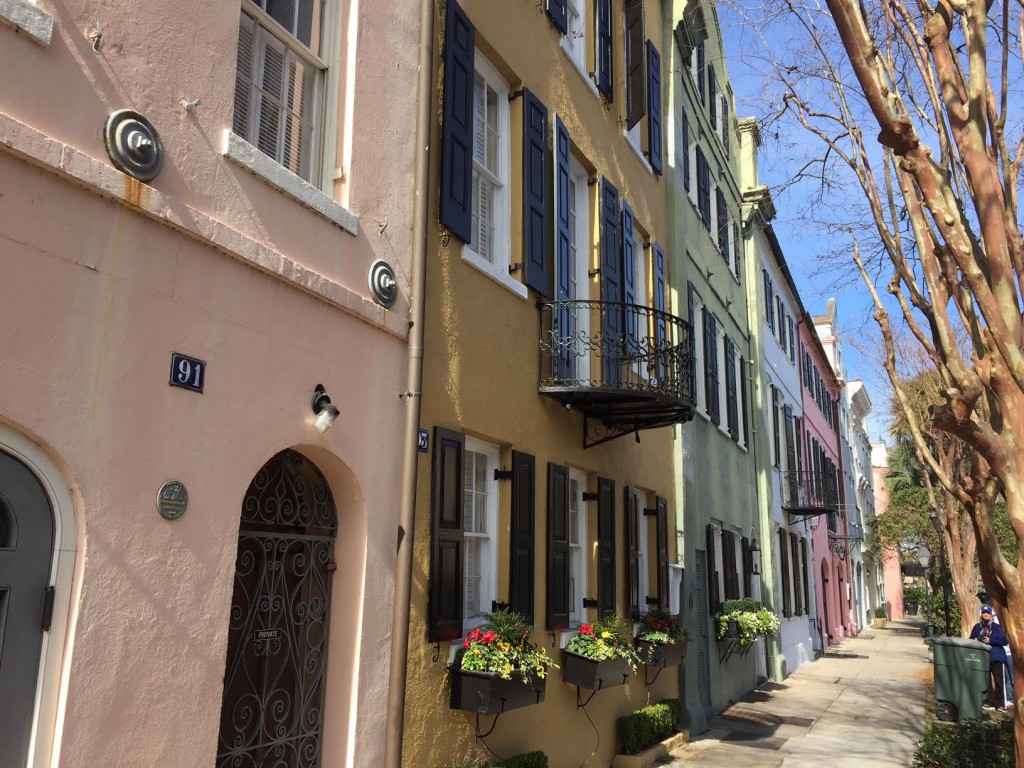 Travel Info:
Majority of the tourist & travel tips posted in our previous Charleston post still rings true and should be consulted.
We enjoyed the South Carolina Aquarium (especially the kids!) as well as the Boone Hall Plantation where we learned about the history and slavery of the region.
Not mentioned in the previous post are a few city destinations that are easily done on foot:
City Market is a large indoor / outdoor market of lots of different shops. Great place to pick up a local souvenir.
After City Market, head over to Waterfront Park which is a great place to picnic and has great views.
Further south we visited Rainbow Row & the garden at the Battery at the southern tip of the city. Both are great stops on a stroll when the weather is nice.
The city is easily walkable, and Uber Taxis are available all over Charleston if needed.
Jewish Info: 
The city has a lot of Jewish history, and we learned a lot during our few days there. One recommended stop is to visit the historic KKBE synagogue downtown: the oldest & founding shul of Reform Judaism (which broke away from Orthodox Judaism back in the day). Very interesting history and beautiful building inside and out.
Also downtown is BSBI, a Modern Orthodox shul with daily minyanim.
For Shabbat, we were advised to spend it in the suburbs with the Dor Tikvah community, which operates out of the JCC (same location as the Dining In kitchen) since we were traveling with kids. Dor Tikvah is a warm modern Orthodox community run by young rabbi from New Jersey (with an eruv).
We were put up in the shul's guest house across the street from the JCC, which was very comfortable and can fit multiple families at once. It is recommended to contact the shul to reserve this in advance. For Shabbat meals we were hosted by the rabbi's family for one meal, and by the Rosenberg's for another (the chef behind Dining In). Overall it was a pleasant Shabbat experience and if you're traveling with kids, this is likely a better Shabbat option than downtown which has a limited eruv.