[This is a sponsored post by KosherWine.com]

"I'll stick with grape juice for both seders." – said no one, ever.
Wine is such an integral part of the Pesach holiday, especially the seders, it's something that you don't want to wait until the last minute to think about or rely on your Passover program to supply you with. You want to make sure you have access to your favorite wines at the seder and throughout the chag, whether it's a 2011 Cabernet Sauvignon from Binyamina Cave, this award winning 2009 Hebron Heights Special Reserve blend, or super popular within many different communities: the blue bottle Bartentura Moscato OR the Bartenura Moscato Sparkling, and countless others. All of these wines (and all of the wines on KosherWine.com) are available by the bottle or by the case.
All cases of wine from the site include FREE SHIPPING! A case can be a mix of any 12 bottles of your choosing.
Use code YTKPESACH5 and receive an extra 5% off your wine order through April 8th!
KosherWine.com has the largest selection of kosher wines in the country. You can order wines from Israel, Australia, or any of the 13 regions around the world that produce kosher wines.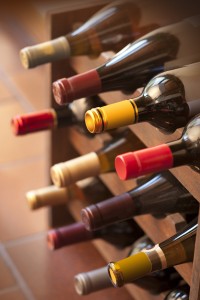 PASSOVER WINES ON SALE
Over 100 Kosher for Pesach wines have been discounted for holiday ordering: Pesach Wines on Sale
To save even more, considering ordering one of their curated PASSOVER MIXED CASES, starting at $149 a case ($12.42/bottle) + free shipping.

The Passover Mixed Value Case ($149) includes the following 12 wines:

Other mixed Passover cases curate fine reds and reserve wines at higher price points.
No matter which you choose, each mixed case is a steal compared to buying the bottles individually.
Mixed cases before Pesach and Rosh Hashanah are

ALWAYS wildly popular and sell out fast

, so don't wait until the shipping deadline to order as they might be gone.
DEADLINES FOR PASSOVER DELIVERY
Depending on where you live or where you want these shipped, the ordering deadlines to get the wines delivered on time before the first seder range from April 10th to April 17th, 2016. My advice for you is to order this week to ensure that you receive your wines on time.
Whether you're staying home, renting a villa or an apartment, or joining a Pesach program at a hotel, KosherWine.com can ship you the wines you need for your sedarim and use throughout the holiday, without the need to shlep it from the store. Their customer service is top notch, and can assist you in making the right purchase via their live chat on the site, as well as accommodate special requests. Additionally, you can tweet @kosherwinesite and they can assist you in choosing your wines with special requests.
CHAG SAMEACH EVERYONE!