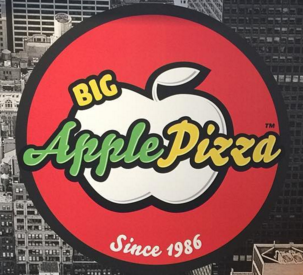 The popular kosher Israeli pizza chain, Big Apple Pizza, which creates New York style pizzas (with an Israeli flair), has just opened this week in Hollywood, FL. The pizza shop is located directly across the street from the Hard Rock Casino. This is the pizza chain's 10th location, the first outside of Israel.
Menu items are the standard pizza options, salads, pasta, and sides, as well as a selection of beers.
The pizzeria's hours are still in flux, but they will be open on Saturday nights.
Kosher supervision under the ORB.