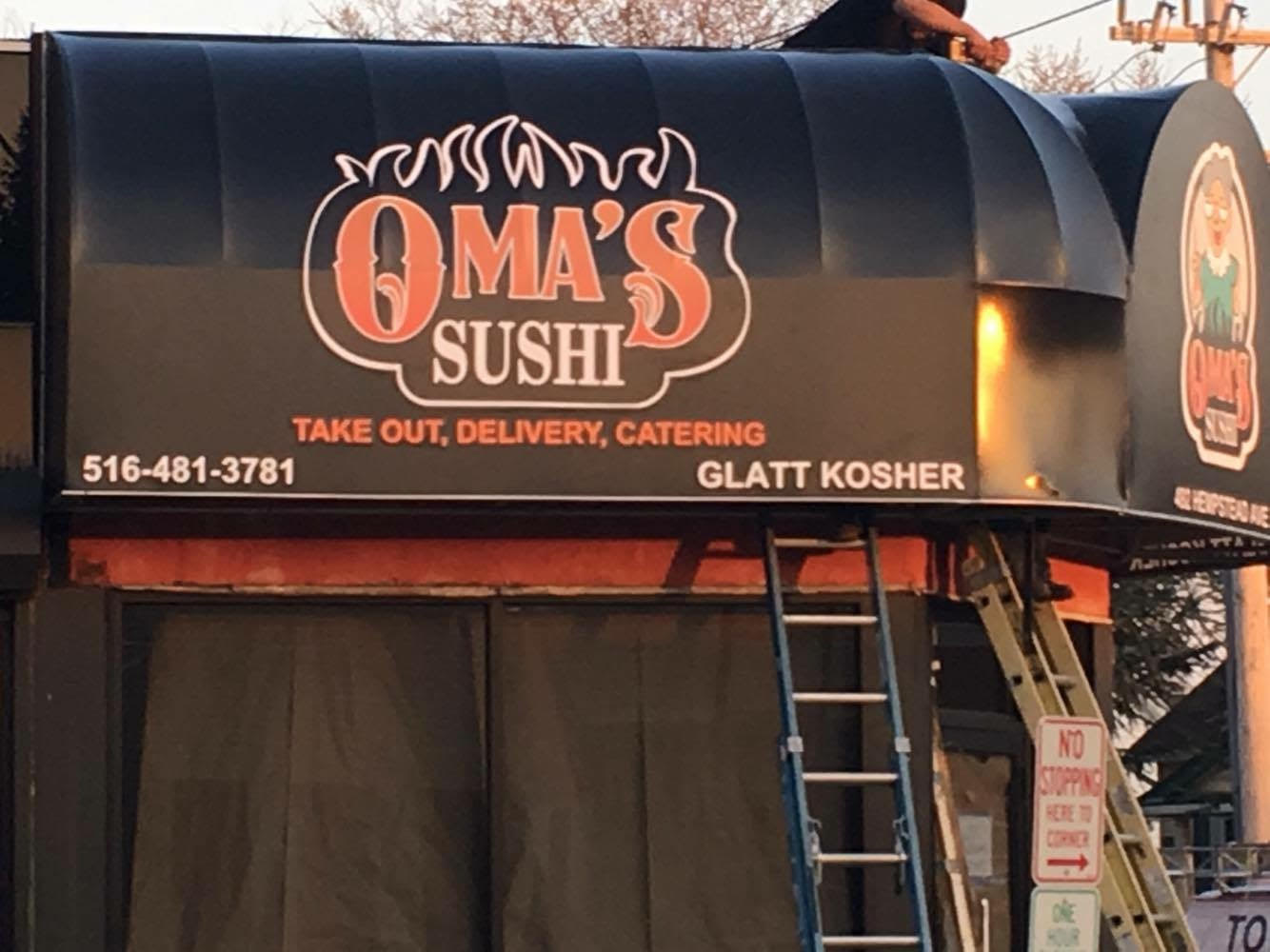 Oma's Grill in West Hempstead (Long Island, NY)
closed last month
after being open for a year. The restaurateurs behind Oma's are reopening as a sushi restaurant,
Oma's Sushi
, in the same location on Hempstead Ave. (
The website still points to the old site, for now
)
The sign for Oma's Sushi went up today, indicating it was available for take-out, delivery, and catering. The owners are still unsure whether there will be seating or not.
There isn't a clear opening date for Oma's Sushi yet, ownership states that it could be 2 weeks before Pesach or after the chag. We wish it much success.
Kashrut is under the VHQ.
More updates to come… Check back soon.