Earlier this week, a Kosher Mexican restaurant named Burrito Chai has "reopened" it's doors in the Machane Yehudah Market. For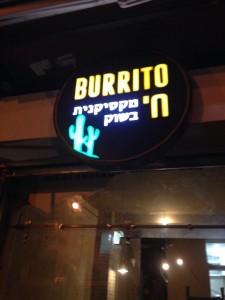 years the owners have been doing pop ups mainly in the Nachlaot area but they have finally made it official with this restaurant.
The main item they will be selling is burritos and they have a very active bar as well. (Menu coming soon)
The place is run by Anglos (i.e. not Israelis) and the Kashrut is Rabanut Yerushalayim Mehuderet.