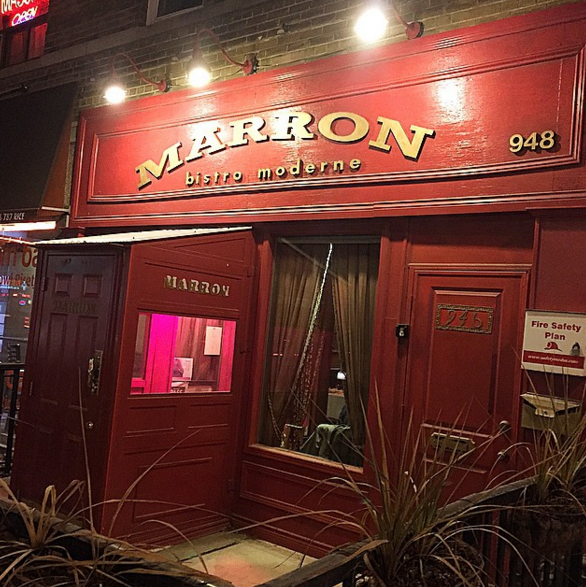 The fanciest kosher restaurant in all of Toronto, Marron Bistro Moderne,  closed this past October, leaving kosher TO without a classy place for a date or business meeting.
The good news is that the restaurant was sold to Jewish owners that are bringing the restaurant back. The restaurant is currently undergoing some renovations that will make it more modern "with a cool vibe" (according to the owner).
The restaurant's menu will change, but slightly. The new ownership would like to add more tapas-style items to the new menu.
Expect an opening for the new Marron Bistro to open by the end of January 2016.
Check back for updates to menu & opening dates.