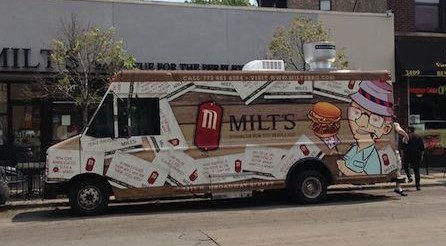 Chicago's main kosher BBQ joint, Milt's BBQ for the Perplexed, will be sending its kosher truck down to Orlando, FL for 3 weeks to serve the kosher travelers and families spending their winter vacation / yeshiva week down in the area.
The truck will be in Orlando from January 17 – February 6, 2016 stationed at the Chabad of South Orlando serving both lunch & dinner.
This truck is located 22 minutes from Disney's Epcot Center, 27 minutes from Magic Kingdom, and only 8 minutes from the Universal Studios Parks.
Milt's is under the kosher supervision of the CRC.