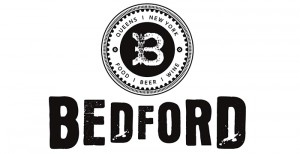 The owner/chef of the relatively new, beautiful, and successful kosher restaurant in Los Angeles, Ditmas Kitchen & Cocktails (which we wrote about this past fall), is opening a similar style restaurant in Queens, NY named Bedford Kitchen & Wine Bar. The restaurant in LA is known to serve innovative, unique, and modern cuisine and will be bringing that to their new NY restaurant.
The plan is for the restaurant to officially open within the next few weeks. Official date will be posted when known.
According to the Bedford website:
The bar will feature the finest local craft beers and most interesting and eclectic range of wines. The menu features a modern approach on a variety of traditionally inspired American plates with a flavor first mentality.
Pictures of the restaurant will be coming soon, but in the interim, here's a pic from Ditmas LA, so we're expecting big things from Bedford: