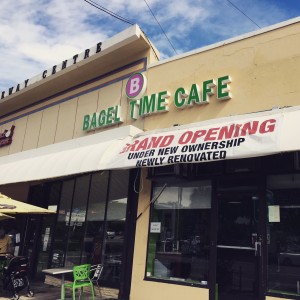 Bagel Time Cafe in Miami Beach is all new, fully renovated, and under new ownership.
Their new expanded menu is huge including pastas, pizzas, paninis, wraps, fish, mozzarella sticks, smoothies, juices, muffins, desserts etc.
The cafe has both indoor & outdoor seating. The dining room is also available for private parties after hours.
FREE DELIVERY within Miami Beach*  –   Phone: 305 538 0300
FREE PARKING in 2nd yeshiva lot across the street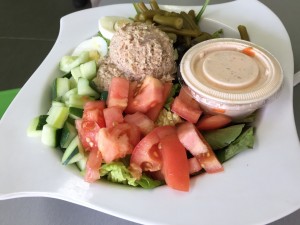 Bagel Time Cafe also has a full service CATERING Dept offering fruit platters, muffins & rugelach, wraps, shiva & bris platters… and more.
Kosher supervision under the OK, Chalav Yisrael & Pas Yisrael.
Hours: Mon-Thurs 7am – 5pm; Fri 7am – 3pm; Sun 8am – 4pm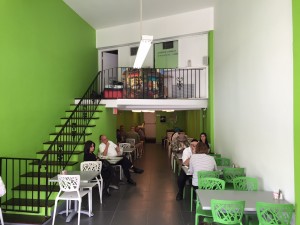 *w/ minimum order