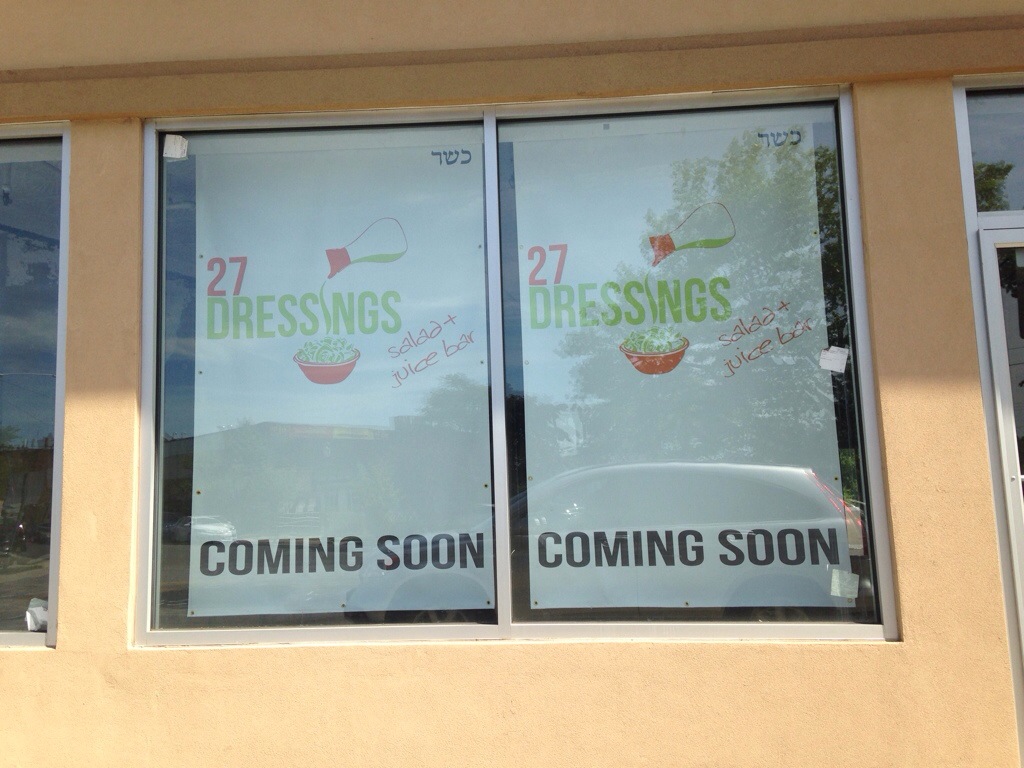 The kosher salad franchise, 27 Dressings, (with a location in Great Neck) is opening a 2nd location in Hewlett, NY. The location is currently under construction around the corner from the local Trader Joe's, adjacent to the LIRR tracks on West Broadway.
27 Dressings in Great Neck is under the Vaad of Queens and has a vast menu of salads, paninis, wraps, smoothies, shakes, and even bubble tea (which is not something often found kosher).
Here is their menu from their first location. Expect this location's menu to be similar.
The restaurant expects to be open by the end of the summer.