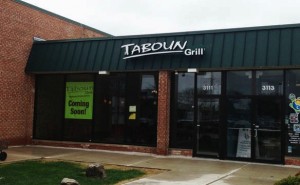 Taboun Grill is Chicago's tasty Mediterranean / Israeli style kosher grill, originally with locations in West Rogers Park and Skokie. We tried the WRP location back in 2010 before it closed, however the Skokie location remains open. Adding to that will be a new location, about 20 minutes north in Northbrook, IL, the village's first kosher restaurant.
The restaurant is set to open this week.
Their menu is filled with many popular Jewish Sephardic foods that the local community has come to love.
Source: northbrook.suntimes.com