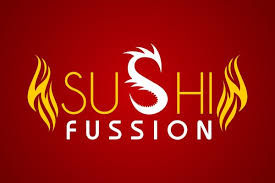 Last week the NYC based kosher sushi chain, Sushi Fussion, with sister locations in Queens and Great Neck, opened in midtown Manhattan.
We wouldn't quite call the new sushi spot a restaurant as it only offers take-out and delivery options, however, it is still nice to have a dedicated, sushi-only kosher place in the city. To find Sushi Fussion, you'll need to find the entrance (currently under scaffolding) and enter through an industrial metal door, up a flight of stairs, and order through a window / hole in the wall (literally). The good news is that their service is friendly and quick, with free delivery in the area.
(Yes, we know that Fussion is misspelled (Fusion), but they were hoping you didn't notice. Did you?)
While many of the other local kosher restaurants (reiterating, this isn't a restaurant) all serve sushi (including Bravo Pizza, Pitopia, and Mr. Broadway), this is the only dedicated sushi-only place. Should they do well, we should expect them to open an actual restaurant in the future.
In terms of location, this should be pretty exciting for workers at B&H Photo on 34th & 9th, anyone attending an event at Madison Square Garden, anyone traveling through Penn Station, and Macy's consumers.
Kashrut supervision under the OK.