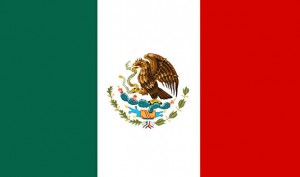 Didn't realize that Kosher Mexican food was a thing yet? Well, be sure to check out one of these eateries around the U.S. to get a south of the border flavor.
Check out:
Mexikosher – Los Angeles – perhaps the best authentic Mexican kosher you will find. (Read my recent review in the Jewish Week)
Carlos & Gabby's – NYC (Brooklyn, Five Towns, Queens, Riverdale) – chain of restaurants in the NY area that serves great Mexican fare and sandwiches … also available at Madison Square Garden for Knicks & Rangers games (Section 111 – Sixth Floor).
Mexico Bravo – Sunny Isles, FL – a full on Mexican experience, right near the beach.
Addtionally … Talia's Steakhouse – NYC – will be offering a Mexican themed menu Sunday to celebrate Cinco de Mayo.

Zoom in on the map to locate each restaurant below.

View Cinco de Mayo Kosher in a larger map