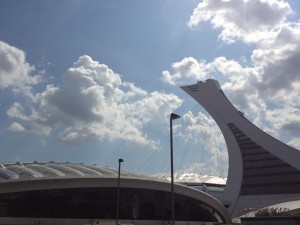 By: Arielle (& Dani) Klein  |  Last Date of Travel:  July 2012
Montreal is a beautiful city, that feels as if you taken a trip to Europe as opposed to crossing the Canadian border. From the old town to the Latin Quarter there is a lot to see and do. Plus, due to the large Jewish suburban population there is plenty of nearby kosher food (i.e. not much in the city).
Kosher Info:

Here's a list of the places we tried on our recent trip: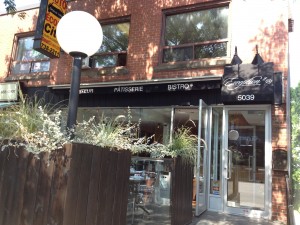 Other places to eat include (see map below for locations):
As beautiful as Montreal is, it's not the most tourist-friendly winter-time with -10° to -20° F temperatures typical for the season. Summer, on the other hand, is magnificent in Montreal with comfortable mid 70/80° F temperatures and little humidity (especially compared to New York).
For New Yorkers and New Englanders, getting to Montreal is a relatively short drive of 5-7 hours, well worth it if you're staying for a few nights.
While not quite Paris, this French / English city is chock full of things to do outdoors, historical, shopping, you name it. Here are a few places we got to experience on our recent trip:
Jewish Info:
Check out the Mile End neighborhood which is one of Montreal's oldest Jewish neighborhoods.
Côte St. Luc: A really nice, and  vibrant modern and Orthodox Jewish community, a Montreal suburb less than 30 minutes from downtown. Another area to check out is Outremont, which is predominantly Chassidic today.
There are also multiple mikvahs throughout the city and surrounding areas.

View Kosher Montreal in a larger map